A search of the internet for "Formula S" "Formula S" will return a lot of hits of articles that describe the history of Quantum Motorcars, and the history of Formula S. Not all are consistent, so rather than repeat them here, what seems consistent is that Walter Kern designed the cars, and the formula car was his fourth Quantum design, the others being full bodied cars. By 1966, Henry A. Rudkin, Jr. was president of Quantum Division as indicated in this letter, which was in the scrapbook we received with our car.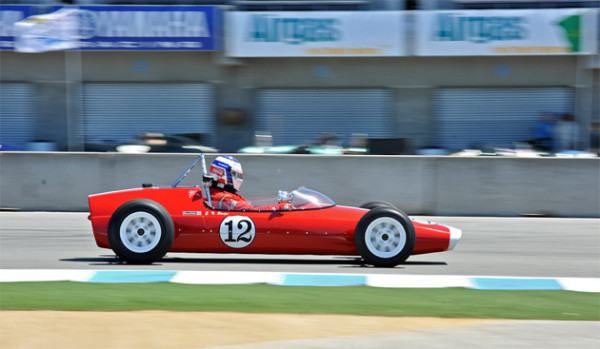 The letter includes the information that by June 30, 1966, 35 Formula S cars had been shipped from Quantum. The original sales brochure was also in the scrapbook. As described in the sales brochure, the cars were sold as kits, and the expectation was that buyers of the kits would finish the kit using an engine, transmission, and suspension from a SAAB 96 sedan, (and a second set of suspension from a second SAAB 96), although you could also buy the parts to finish the car directly from SAAB.
What is clear, is that Quantum had hopes that the Sports Car Club of America (SCCA) would recognize Formula SAAB (Formula S) as a racing class, but in spite of the letter from Rudkin, the buyers of the kits were never able to get enough of them to show up at one time for SCCA to recognize the new class. Read more about Quantum IV Formula Saab on this pages.