In the middle of last year NEVS (part of the Evegrande Group) acquired British automotive technology company Protean Electric to speed roll-out of innovative propulsion technologies for next-generation electric and autonomous vehicles. This company is most recognizable for their in-wheel electric motor technology. Protean's technology allows any car or truck more powerful, more efficient and better handling.
The mere integration of an electric motor into wheels is not an new innovation, but it is essential in the sensors and control of every single wheel or even AWD (engine control at each wheel). This electronic controller to control each wheel individually is probably tied to accurate positioning and sensors and software to determine the optimal speed to get the optimal grip in whatever conditions.
Protean has integrated its Protean Drive technology into several NEVS 9-3 test vehicles and is currently testing in winter driving conditions:
Believe it or not, the in-wheel electric motor innovation was 120 years old and was the first to be applied by Porsche to the Lohner Porsche model. Named as Lohner-Porsche "Semper Vivus", it was an electric car with an internal combustion motor used as a generator. Company founder Ferdinand Porsche was fond of gasoline-electric technology long before the creation of the company bearing his name. What was Ferdinand's first hybrid, the company showed at the Retromobile 2020 exhibition in Paris, bringing an exact copy of the car to France.
The project originated at the turn of the XIX and XX centuries, when the Austrian company Lohner invited Porsche to jointly develop an electric car. Several copies of the hybrid vehicle were released, which turned out to be very heavy and had a small range in one charge.
But instead of quitting the project, the partners went further and created a gasoline-electric hybrid power plant based on a pair of generators driven by two single-cylinder engines with a capacity of 3.5 hp. each purchased from the French company De Dion-Bouton (this company is often mentioned when it comes to the first cars on the planet).
Electricity was accumulated in the lead battery and supplied to two engines built into the front wheels (in-wheel technology). It was a complex and very unusual power plant. However, the main thing was that it worked perfectly. At that time, electric cars were easier to drive than models with gasoline engines, so motorists really liked the practical four-seater Lohner-Porsche.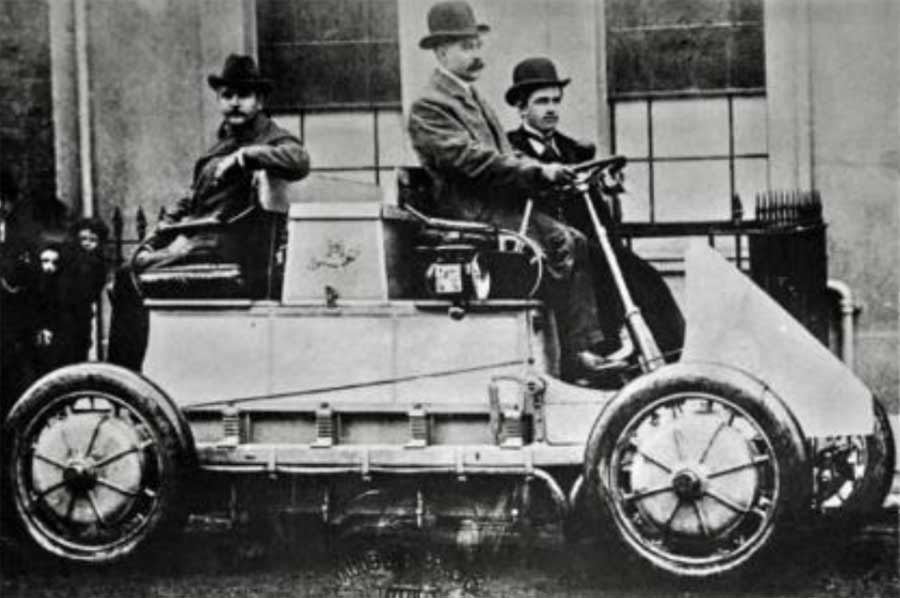 The exact dates of the hybrid's production and sales were not preserved. Porsche claims that the car, sometimes called the Mixte-Wagen, debuted in 1901, but some historians believe that it only appeared in 1902. It is also assumed that about 300 copies of the car were produced, which is an excellent indicator for those times, especially since the Lohner-Porsche was more expensive than gasoline competitors.
If this technology had developed, then today the car industry would have looked completely different. However, Porsche and Lohner ended their partnership in 1906 due to patent disputes. Until now, Porsche had chosen not to mention its first hybrid car until the gas-electric Porsche Cayenne S Hybrid appeared in 2010.
Protean Electric is just continuing this tradition, with much lighter and more powerful batteries available, and of course much smaller and more powerful electric motors.