German company "Model Car Group" has specialized in the production and sale of scaled models of classic cars.
For this sales service, the new Saab model created by Premium X – They created a small replica of a Police Saab 900i (Item No. No.PRXD450) that will delight all Saab collectors.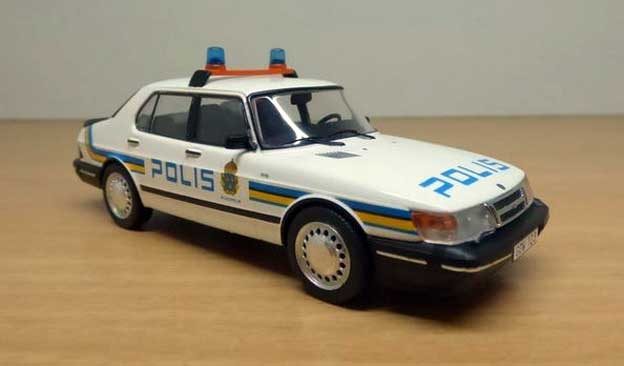 It is a replica of Saab who was serving the Stockholm police in 1987. The model is made in scale 1:43 and is made of a combination of metal and plastic. The model was produced in the usual Premium X high-quality and reflects back the original as possible.
Also, This model can be found in a number of specialized online store, and the price is around €35.