Really good weekend for Fredrik Larsson (Thed Björk won the first race), he won the second race of the STCC weekend, but also good weekend for Emma Kimiläinen in Saab 9-3.
Emma Kimiläinen took up the fight for 3. position with team mate from PWR Racing Team – Daniel Haglöf, passing him in the second corner after the one kilometre straight. Emma Kimilainen takes her second podium place in STCC.
Björk heads the points table on 123 points, with Ekblom in third on 91 points, just two points behind BMW driver Larsson in second. Volvo Polestar Racing is in charge of the team's championship, heading the table on 214 points with PWR Racing Team in second on 105 points.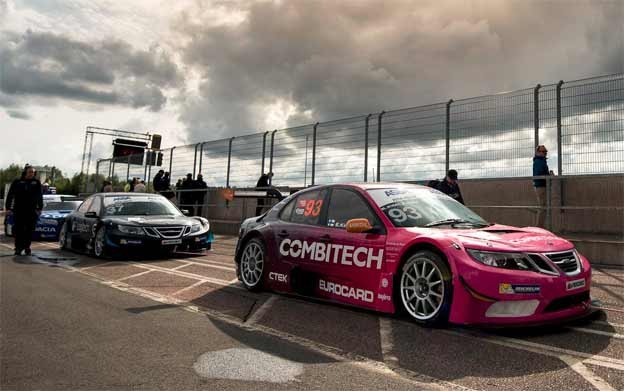 Richard Göransson from Team Tidö also in Saab 9-3 set fastest time in both the first and second STCC qualifiers, but failed to tempt a better result in both races.
TV Report
See Report Online: www.svtplay.se
Team Tidö – Anderstorp 2015
Some words about the race in Anderstorp. A longer version will be published next week.
Results STCC 2015 – Anderstorp
Race 1 – Top 5
1 Thed Björk Volvo S60 12 laps
2 Fredrik Larsson BMW SR +1.530
3 Fredrik Ekblom Volvo S60 +7.321
4 Daniel Haglöf Saab 9-3 +20.651
5 Emma Kimiläinen Saab 9-3 +23.086
Race 2 – Top 5
1 Fredrik Larsson BMW SR 12 laps
2 Fredrik Ekblom Volvo S60 +3.234
3 Emma Kimiläinen Saab 9-3 +12.631
4 Thed Björk Volvo S60 +17.244
5 Daniel Haglöf Saab 9-3 +19.449