The 1/18 scale model Saab 92 was done a couple of months ago by Magnus Sandlund.
Magnus builds plastic scale models and modify diecast cars, and He is very successful in this passion hobby. His models are very detailed, with lots of original solutions.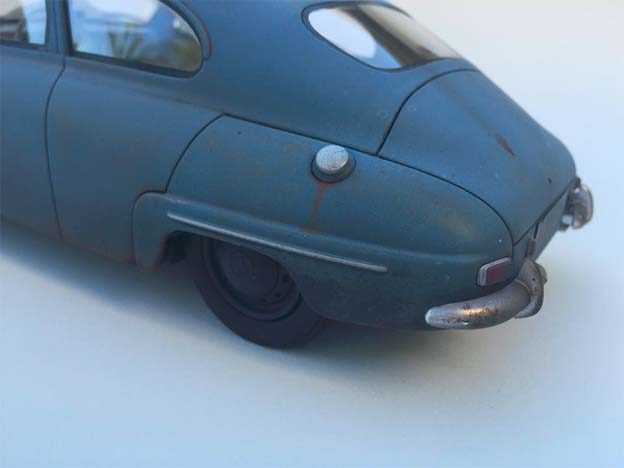 Just look at his latest work – 1/18 scale model Saab 92. Looking at the car in the pictures you can hardly imagine that this is the model. This model has just finished – Scratch built roofrack and exstensive weathering has been added. And that's not all, this model you can buy.
It's now for sale – 350 EUR + shipping. Send a message if your interested ([email protected]). ***THIS ITEM HAS NOW BEEN SOLD*** Unfortunately, we got information that has already been sold, but you can probably purchase a similar model from the author.
And this is not the only Saab which he made. Two years ago he made a fantastic metal model Saab 95 in two version (police and civil):