After Saab Automobile declared bankruptcy and closed its doors in late 2011, collision repair shops faced a dilemma: where would they find the parts needed to repair these vehicles? "Our jobs got a whole lot harder," said Dave Wittlinger, general sales manager, Fred Beans Parts & CARQUEST of Doylestown, PA. "With very limited availability across the U.S., it became near impossible to source parts for this once sought-after manufacturer."
Saab Automobile Parts North America opened in June of 2012 and the name was changed to Orio North America in late 2013.
Orio North America, a subsidiary of Orio AB based in Sweden, began distributing SAAB original parts to the U.S. and Canadian markets. Since then, Fred Beans has purchased the parts for its own six CARSTAR collision centers, as well as redistributed them through its parts warehouse.
"Saab was a great car and had a very loyal following," said Fred Beans, owner of the Fred Beans Automotive Group, based in southeastern Pennsylvania. "I thought it would be a natural for us to continue with it and we have."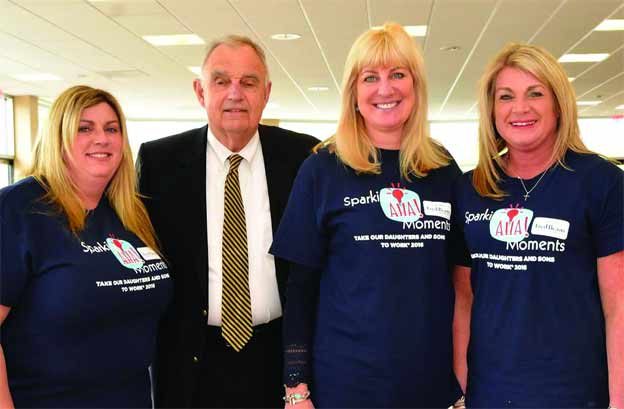 Fred Beans currently sells 21 different auto brands through its 18 dealerships. In addition to a parts warehouse with one of the largest inventories of OEM parts in the tri-state area, Beans owns six CARSTAR collision repair shops; AutoExpress, an express lube and automotive accessories store; AutoRent, for discount car and truck rentals; a towing company; and a detail and accessory center.
"When Orio took over the procurement and logistics for Saab parts, many of us in the industry were skeptical," said Wittlinger. "One of the many thoughts was, 'How could this company distribute parts for a vehicle no longer being manufactured and do so efficiently?'
"I'm glad to say that after just a few minor hiccups, Orio has become a great partner, right up there with some of the big ones," said Wittlinger. "They listen to the dealers' concerns with regards to packaging and logistics and it is just that type of open communication that has helped them restore the Saab reputation."
Wittlinger estimates that Fred Beans services 40 Saab vehicles a month at their service centers and distributes mechanical and body parts throughout the Northeast area, which includes 3,300+ different customers in any one given month.
"While the coveted cars are no longer in production, those that have one can take some solace in the fact that they can still get the OEM parts to keep their Saab running for many more miles," he said.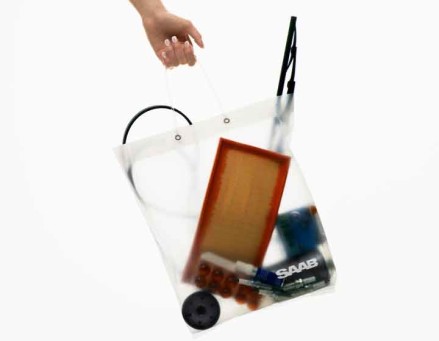 In addition to selling SAAB parts, Fred Beans' parts warehouse supplies parts for 21 different car makes, as part of the company's auto parts network. The business also operates a Powertrain division, and earlier this year, Fred Beans partnered with CarQuest Auto Parts, one of the largest car parts suppliers in North America.
This portion of the business is handled through a central warehouse located in Doylestown, PA that houses $20 million in inventory and provides daily delivery to five states in the Northeast part of the United States. Wittlinger said the deliveries are accomplished by using three cross-docks, four tractor trailers and 82 box trucks and vans.
Fred Beans got his start in the automotive business in the 1950s when he bought a service station with a $5,500 loan co-signed by his mother. In 1972, he purchased a 25 percent share in Bill Marsh Ford in Newtown and the following year he opened his first body shop. After selling his interest in the dealership in 1975, he came to Doylestown and purchased the J.J. Conroy Ford dealership.

Beans continued to acquire additional dealerships and has built up his business over the years. The company currently brings in an estimated $1.2 billion in annual sales each month.
Beans' three daughters are all part of the family-run business that includes 1,700 employees in total. Beth Beans Gilbert is vice president of the Fred Beans Family of Dealerships and runs the management company. Barbara Beans manages the Fred Beans Fleet Group, a division of the company responsible for sales and deliveries of vehicles to area businesses; and Jennifer Beans Keiser manages and owns the AutoRent division.
Part of the company's success is due to the hands-on approach Beans is known for. "I want to do everything I can every day to make our business better," said Beans. "It drives me to come to work six days a week."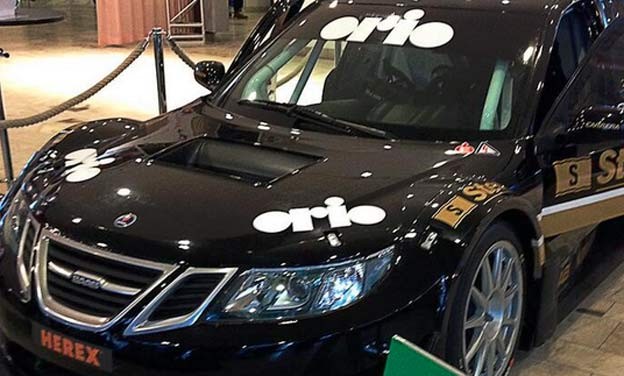 One of his passions is making a difference in the community and he encourages his employees to give back in their own ways. The Fred Beans Charitable Fund provides financial support to a wide variety of organizations and initiatives. "I want our people to feel a measure of stewardship in the communities we're involved with," said Beans. "I think it's the right thing to do."
He said he always wanted to be part of the retail automobile business. "It's not really about the money. It's about building something and watching people grow and promoting them from within and being involved in the community," said Beans. "It really gives you a feeling of great personal pride."