The Original Saab V4 Engine table this is a great piece of motoring history a superbly finished imaculate and stunning piece this is defiantely a one of a kind and probably never to be seen again, totally unique piece.
Ebay seller, creator of this table, has made several similar tables based on engine, but this is by far the best looking and quality finished item he has made yet – it has a polished and clean finish every where you look.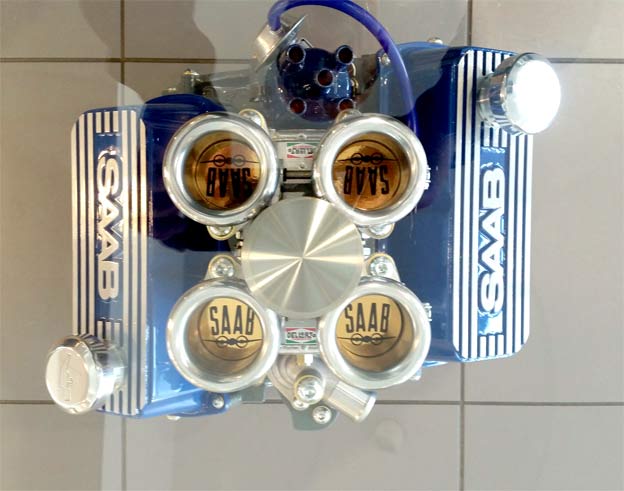 Our favorite Saab logo rocker covers fitted with burton ford alloy oil filler caps twin 40 delorto carburettors finished with polished trumpet air intakes with again the Saab logotype inside the trumpet intakes on gold discs…
This Saab table is for sale on a few other internet sites and also for sale and on display in a Saab franchise dealership.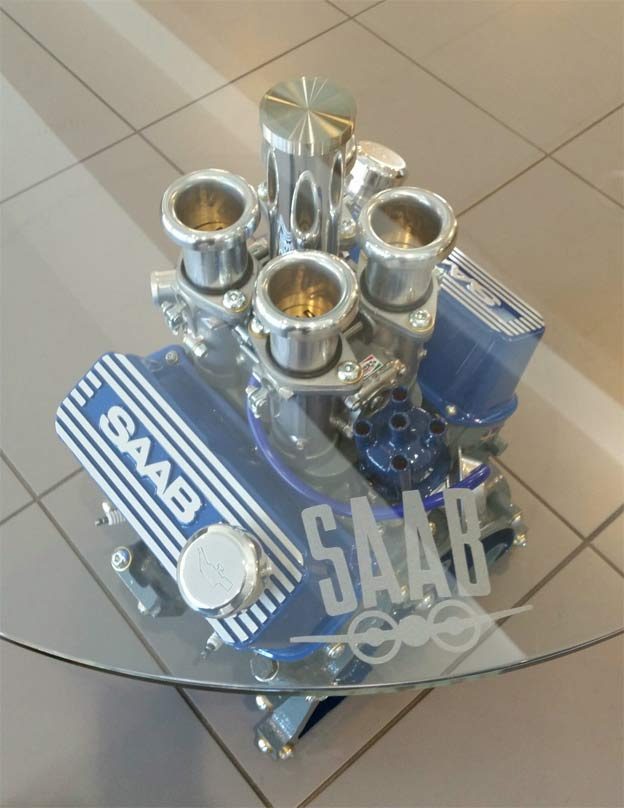 This table is beautiful, but it is perhaps overpriced: £1,500.00