This 1991 Saab 900 SE (not SPG) Monte Carlo Yellow Convertible is being offered by the original owner and is powered by its factory 2.0L 16v turbocharged inline-four paired to a automatic transmission. According to the current owner (there were a total of six owners for 28 years) this is one of the lowest miles Saab 900 SE Convertible Monte Carlo Yellow in the world – just 57,700 ORIGINAL MILES verifiable by CarFax odometer service inputs. The odometers on these 900's can be faulty/defective but this one is 100% functional and can be backed by CarFax maintenance history with mileage tracking.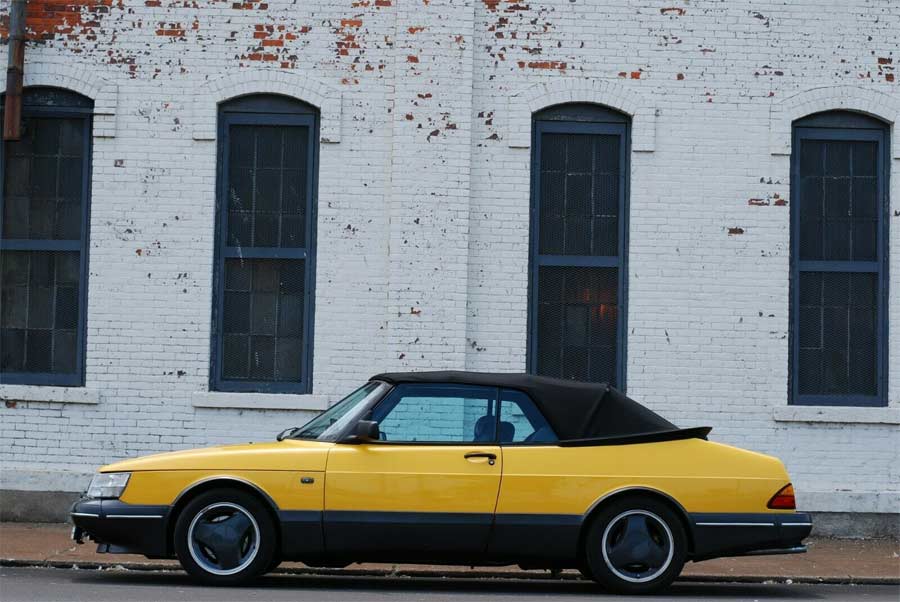 The Saab 900 SE was offered for one year only in the US in Monte Carlo Yellow or Plantana Gray Metallic. It is often confused with the 900 SPG models as it has the same appearance package.
For the record, SAAB produced a total of 893 c900 Monte Carlo Yellow Convertibles between 1991and 1994 in different engine variants. 311 of these were imported to the States: 1991 – 299 units, 1992 – 6 units, 1993 – 2 units and in 1994 – 4 units.
The car was purchased on 6/28/91 and the original owner kept it for 20 years. He drove it for 44,000 miles in 20 years. The second owner bought it on 2/3/2011, his family drove for 8,000 miles until they sold it to the current owner (there was a father, daughter, and friend transfer of ownership during that time which added the number of owners).
Seller originally bought this car to restore it to showroom condition, and cosmetically is not perfect and needs work to be Concours worthy, that's why the price is lower than most MCY's. he says he has a vast amount parts that will accompany the car (over $2,500 in parts & misc from the car to include new front and rear OEM headlamps to restore original amber color from factory), original stereo, eq, and cd player, amp and all cables are in a box and will go with the car. To the best of my knowledge and inspections – East of Sweden from Broomfield, CO the car has no rust 'eating' away the main areas.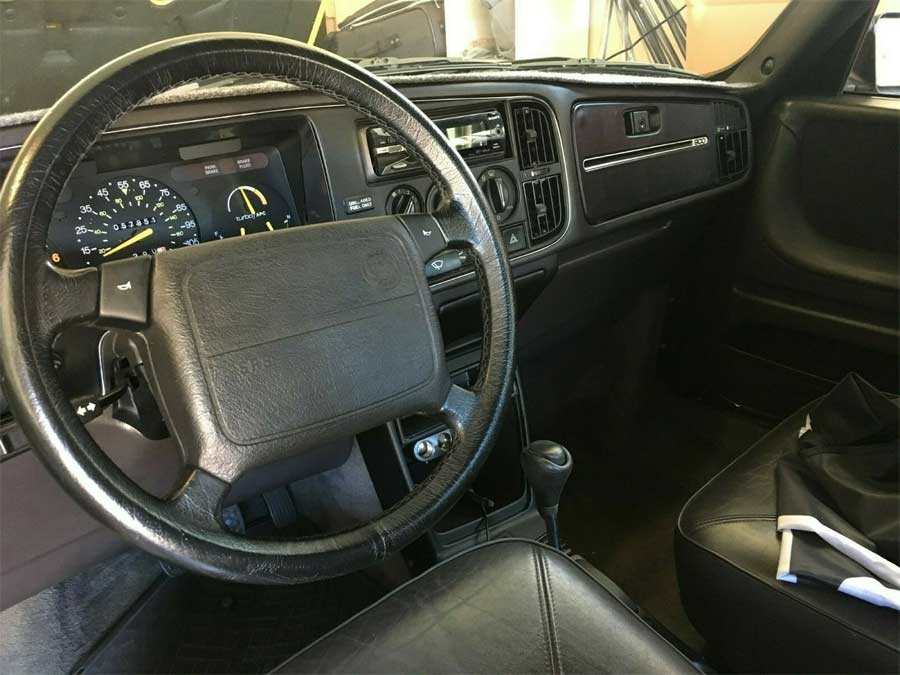 Dash is cracked like any other 900, it will need to be refurbed or replaced for Concours. Minor dash cracks are the norm for these older Saabs. Inside, the leather on the front seats and door panels is in good shape, while the rear seat bottoms show a few split seams. It's very clean with original paint, original engine, all original glasses (NO CRACKS), and original automatic transmission. Mechanically this vehicle is very sound and it shows. It only has 57,8xx miles, shifts smooth and the engine purrs like new. Seller spent approximately US$ 3,000 since 2016 doing all the recommended preventive maintenance (documented and not including oil changes).
According to the seller's words, "he has no wish or desire to sell this car for low offers, this car will double its value in a few years". At least for now the price of this car is $18,000! The vehicle is located in the Flagstaff, Arizona, United States.