Exactly one year ago, petrolhead Dan Haugh recorded a new land speed record of 140.857 MPH in Class G/Blown Fuel Altered at the Bonneville flats in a resurrected 1981 Saab 900 Turbo, aka The Panda as did Poteet.
Bonneville, a dry lake bed on the Utah-Nevada border, is prized by racers for its mystical flat expanse of white salt. When the salt hardens during the hot summer, it shimmers and the mountains seem to float above the horizon.
This year he again tried to break the record, Dan Haugh shown at the starting line at the Bonneville Salt Flats on August 17, 2017 prepared himself to make his record runs.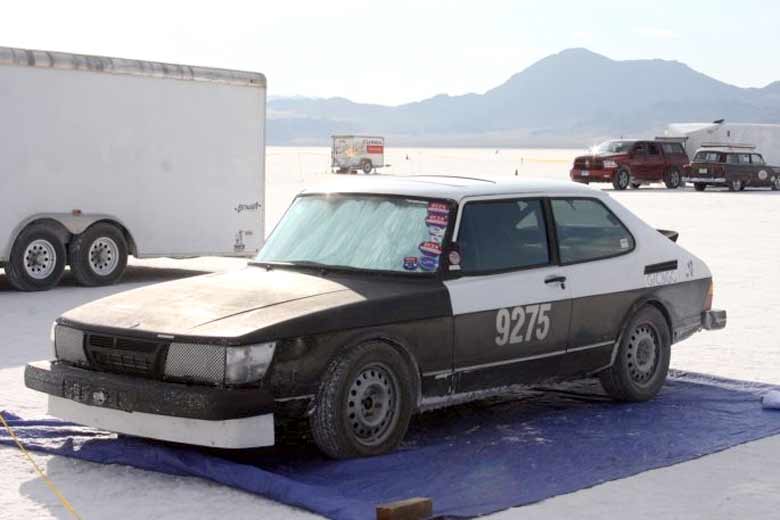 Haugh drove his class E/CPS 1981 Saab 900 Turbo (2-liter turbocharged Saab four cylinder) to a new best time of 140.632 mph, and did not exceed last year's record. Dan had to pull out the CIS injection system and use compatible parts from a 1976 Porsche to pump more fuel to the engine.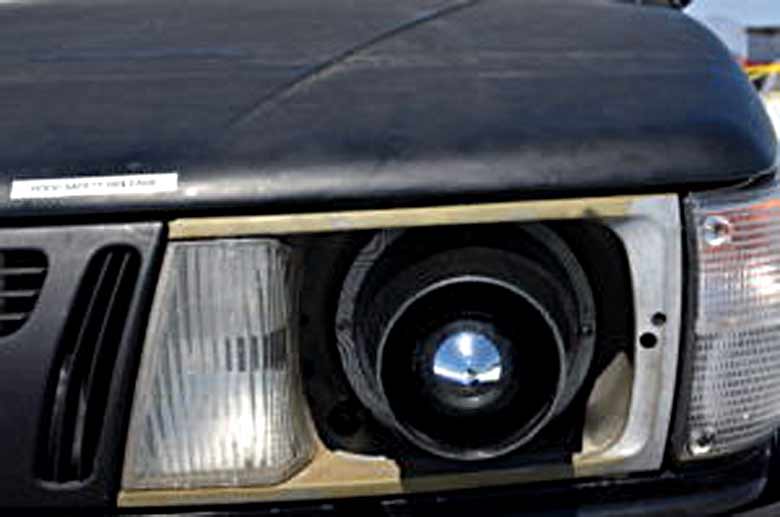 Next to this project, Dan's got some interesting projects going on, like machining flywheels for T-5, then performance transmission and building the Bonneville c900.