The "Saab Aero Academy" was "an exclusive two-day performance-driving program that's offered at no extra charge* for customers who buy or lease select Saab performance models. (AERO)" Pity that such Academy are no more, but we hope that with the revival of the company, revive and this Academy.
Saab has made the 2-day driving school at Road Atlanta available to U.S. drivers of every make. The cost for Saab owners is $495, good for up to a year after a 2008 Saab was purchased. The cost for non-Saab owners, and Saab owners who've had their car for more than a year, was a whopping $1,495.
"Saab Aero Academy" driving program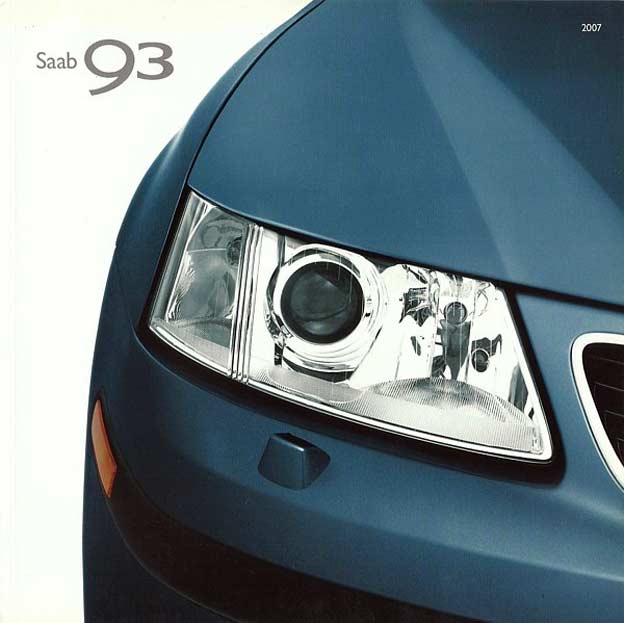 Here are some details of the driving program.
Skid Pad
Push your Saab to the limits in this safe and controlled environment. The skid pad simulates rain, snow and ice conditions, as well as situations where the driver has exceeded the limits of the vehicle. Learn how to control understeer (front) and oversteer (rear) skids with proper steering, throttle, and brake responses.

Threshold Braking
This challenging exercise teaches students how to initially apply the brake and improve reaction time. Avoid brake lockup. Practice using 100 percent of the vehicle's straight-line stopping ability. Master stopping your car in the shortest distance possible.

Trail Braking
The trail braking exercise consists of straight-line threshold braking and turning while maintaining brake pressure. This involves eye, hand, and foot coordination in order to maintain control and to stay within the limits of the vehicle.

Lane Change
This exercise is designed to help improve your reflexes and car-control skills. Learn to manage the weight transfer of the vehicle and balanced threshold braking. Practice accident avoidance by maneuvering your vehicle to the correct lane indicated by the accident simulator.

Slalom Course
Drive the correct line. Manage your weight transfer. Fine tune your timing and throttle adjustments. Apply the right amount of steering. And, of course, leave all those orange cones standing.

Finesse Driving Course
How good are your braking, cornering, and acceleration skills? Here, the object is to do it all while keeping a ball in a bowl attached to the roof of your Saab. As you'll see, it takes a smooth driving technique to conquer the Finesse Driving Course.

Autocross
Now you're ready for the grand finale. The Autocross is a scaled-down racetrack that gives you the opportunity to combine all your new skills – cornering, use of proper line, braking and acceleration, and skid control – into one smooth exercise that uses 100 percent of the car's potential.