This weekend, Robert Uhr and his team (Nordic Tuning Dalarna) have prepared to all lovers of tuning cara a beautiful video. This is a tribute video to the present mighty Saab 900 GTR (we already know), and this car is actually a tribute build to the old and first GTR – "Saab 900 2.5GT" that made lots of records in the past, for example 0-402m: 10.4sec-236kmh, and that participates in Getaway in Stockholm 5 and so on.
Here's some short films from race tracks in Sweden and some acceleration races from 50kmh – 250kmh+ at Björkvik Ring:
New GTR's B234R engine is able to deliver maximum of 435 whp with 750wnm of torque at 2.2 bar. But here are a few of performance figures, acceleration times by Gtech and Racelogic:
100 – 150 km/h > 2.4 sec (60 / 90mph)
100 – 200 km/h > 6.7 sec (60 / 125mph), which is faster than Pagani Zonda R or Mercedes SLR 722!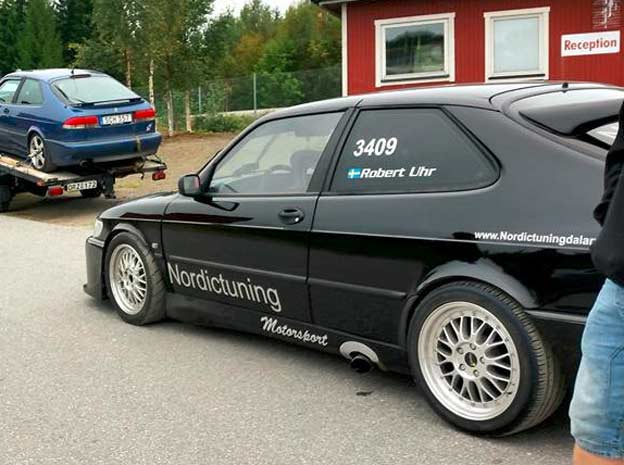 Now, GTR is ina small remake, custom built TD04 20T 7# turbo and some additional minor improvements. Soon, when the season starts, this super Saab will again appear on the racetracks.