This very rare Saab car with color called Sky Blue – unique 2012 Saab 9-3 Convertible with all possible options and packages.
It was produced only three 2012 Saab 9-3 Griffin cars with that color code. Three of those cars were chosen to be made into special cars, a Saab 9-3 Aero Sedan, a 9-3 Aero SportCombi and this Saab 9-3 Convertible.
This car now sells a Dutch car dealership "Auto Leitner", at an unbelievable price of 57,500 euros (or $66,156)!
The question remains – Whether this price is too high or not, consider yourself – But it's definitely a very unique car, with a very interesting backdrop. This is a Sky Blue Edition and only 3 copies have been made worldwide. And, This is number 1 of 1!
The performance package includes all options, such as the Independence Edition, but also all Hirsch packages such as a Hirsch sports Suspension, Hirsch sports exhaust, Hirsch steering wheel and pedals, 260 Hp Hirsch engine tuning, etc.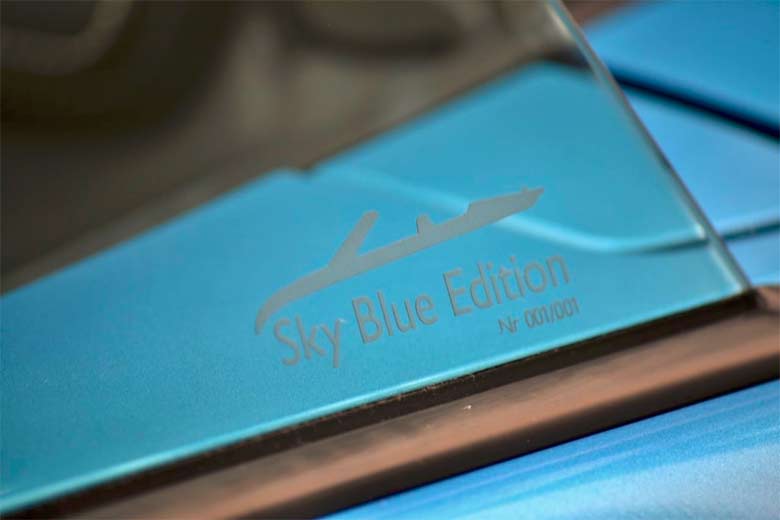 19 inch BBS rims, Sky Blue Edition 001/001 decals In the windows and more. Original 14,476 km and in A1 top condition. A unique opportunity and an excellent investment.