Official "Saab magazine" does not publish for a few years, but are published independent Saab magazines, such as German "Inside SAAB" or a "Nines" Magazine published by Saab Club of North America (SCNA).
NINES magazine Members of the SCNA receive bi-monthly. The current magazine, NINES, grew out of the newsletter of the Chicago Saab Club, which began 25 years ago. But it wasn't until 1974 that the "Club" went national.
The Chicago Saab Club actually started in 1971, and there may have been an earlier newsletter, but "Issue No. 1" of "UP FRONT" is dated March 1973. The name refers to front-wheel drive, at that time still a rarity for most manufacturers.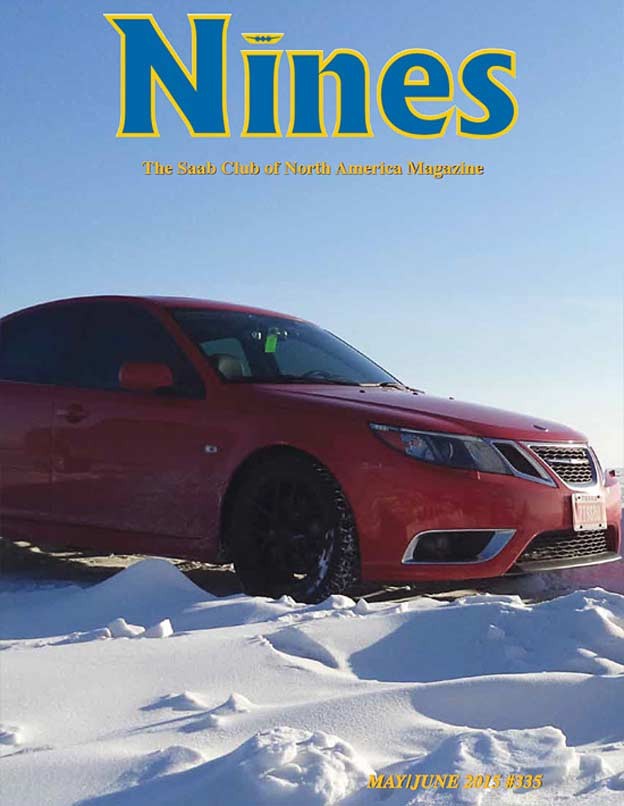 1986 the newsletter was given the name NINES, because publisher felt that "all publications of this sort needed a proper name". NINES was chosen because it was the first number in the model designation of all Saab cars, and it was something unique to Saab. Fortunately, Saab has decided to carry on that tradition with its latest models, the 9-3 and 9-5.