Sergio Rocha, experienced at both Volkswagen and GM, appointed chief operating officer of Turkey's Automobile Initiative Group (TOGG – Türkiye'nin Otomobili Girişim Grubu). To remind you, two years ago, a consortium was formed – Five Turkish companies, under coordination by Union of Chambers and Commodity Exchanges of Turkey (TOBB), will take part in the consortium for domestically-made car production based on Saab 9-3 platform (purchased from NEVS).
In mid-September, Turkey's Industry and Technology Minister Mustafa Varank showed the prototype of Turkey's national car based on a 1:4 scale to Hürriyet Daily's Ankara bureau staff. A first prototype of the Turkish electric car was announced for December 2019.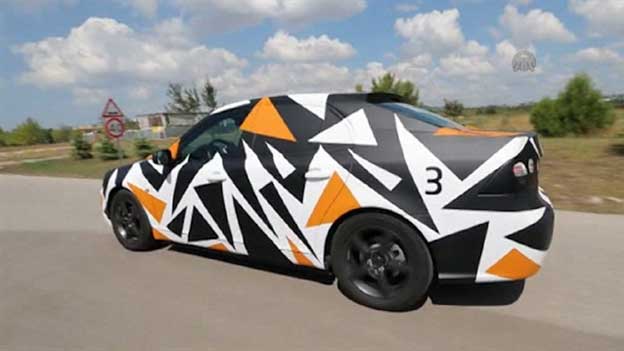 Turkey's Automobile Initiative Group has appointed Sergio Rocha as COO (Chief Operating Officer). Rocha is one of the leading executives in the global automotive industry, who has managed many projects in the Americas, Europe and Asia; will lead TOGG in Product Planning, Program Management, Purchasing, Supply Chain, Manufacturing Engineering and Production Operations. Rocha worked at Volkswagen for 5 years and then joined General Motors, where he stayed for 37 years ending his career in GM as President, CEO & Chairman of the board for GM Korea – South Korea. Sergio Rocha's last assignment before coming to Turkey was in 2018/19 as Chief Operating Officer of an electric vehicle (EV) initiative in India.
TOGG will exhibit their showcar at the end of 2019 and complete their production facility in the following two years and launch their first product, C-SUV in 2022. They will have a portfolio of 5 models that will address different needs in the market until 2030. In the project, plans have been prepared for a 15-year investment, consisting of 3 phases. The project, whose intellectual and industrial property rights will be fully owned by Turkey, is expected to contribute 50 billion euros ($55.26 billion) to the Turkish economy and 7 billion euros to the current account deficit, and create direct and indirect employment for 4,000 and 20,000 people, respectively.