New Saab 9-3 Griffin models are refreshed exterior and interior design, supported with more power and reduced fuel consumption.
Replacing the current Sport Sedan, SportCombi, Convertible and 9-3X models 9-3 Griffin models differ in the new front bumpers, signature Saab 'ice block' headlamps and Griffin insignia on the front wings. Inside, the instrument panel, interior cabin, and seat upholstery are given a refreshed look. Choice of two trim levels, Griffin and Griffin Aero.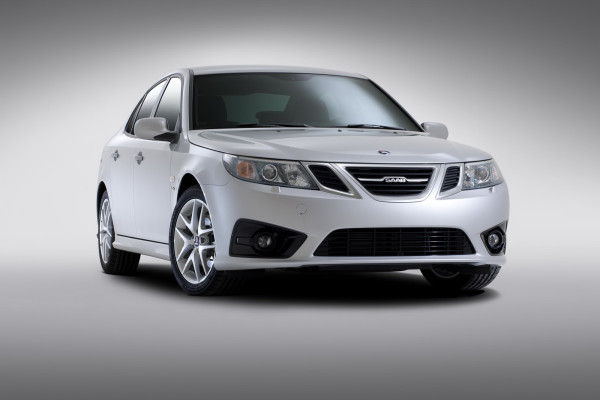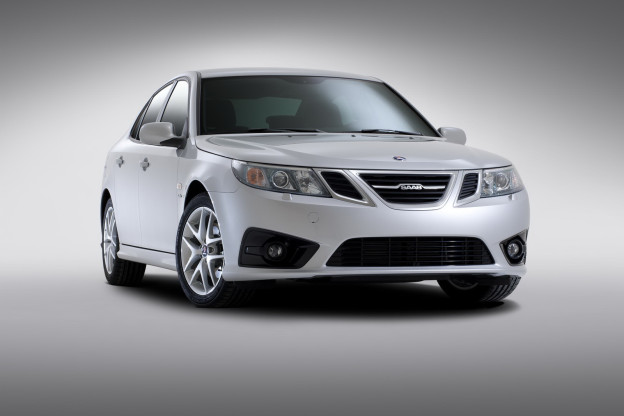 Underneath the hood, the new 2.0-liter petrol engines deliver 163 and 220 hp and include direct injection, variable valve timing and turbocharger with double rotor. Combined fuel consumption and CO2 emissions reduced by an average of 4%.
The new engines join the current 130/160/180 hp 1.9 TTiD turbo diesel models with CO2 emissions of just 119 g / km for the Sport Sedan , while the model 180 HP is a leader in its class. Precise settings of the same engine CO2 emissions of 119 g / km we reached for the SportCombi , with equally impressive data on the consumption of only 4.5 l/100 km in combined mode driving.
http://www.youtube.com/watch?v=ze5WGsH1NE0
Externally, the 9-3 Griffin range is fit ' ice block ' headlamps debuted in the new 9-5 Sedan . Inspired by the Aero X concept , the lights have a distinctive blue / green glare during the day . The grille has also received a " powerful " look , in the form of wings that carry a SAAB sign, re- modeled from 9-5 Sedan .
Reprofilisani front bumpers include a deep , trapezoidal air hole in the black, the shape of the ribs or in the Aero model honeycomb . Front fog lights have become a standard part of the equipment , as well as the Griffin badge, which is located on the site of the front side of the bumper.
Caption SAAB replaces the previous patch and is on the chrome moldings , and all models have received Sport Sedan rear spoiler integrated into the rear tailgate . 16- inch alloy wheels are now standard while in Aero and Saab XWD models are 17- inch alloy wheels . Newly designed 17 and 18 inch alloy wheels are offered as accessories .
The interior has also undergone changes . Titanium metallic inserts are represented around the dashboard , gearbox , doors , glove compartment , and an optional about the instruments themselves . At Aero model, all the above elements are graphite performance , including the front control panel. Details of brushed metal are also available as an option with Griffin Griffin Aero models and model .
The seats in gray complement the current offering of black and beige upholstery , while nongeometrical wrinkled seats with contrasting stitching featured in the Aero model also inspired the concept Aero X.
In all models , practical " pockets " of small items with a stamp Griffin, are located laterally on both front seats . In models Cenvertible only stands Griffin present .