Known car-tuning house from Hungary A-Zperformance has expanded offer of bumpers for Saab with new model of front bumper for Saab 9-3.
As you might remember, the A-Zperformance has recently made a whole new aerodynamic kit for the Saab 9-3, in three versions – with three versions of the front bumper.
They have now improved this front bumper for Saab 9-3 with "Hirsch" style lower gril, and the front bumper is available with black ABS, honeycomb grill as well.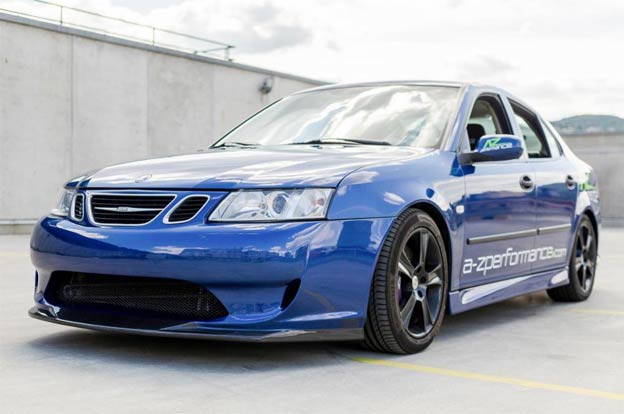 Here's what two designers, Richard Revesz and Zsolt Tarnok, say on the final design of the Saab 9-3 Bodykit: "During the design process we tried to create our own style that matches to the SAAB design philosophy, carries the tipical sporty and elegant brand style, but definitely presents the racecars aggressive style which can distinguish it from any stock or other bumpers at first sight. Also featured among the primary concerns is to find the character, which can be integrated the new air flow developments discovered in the automotive industry. Our aim not to offer a very cool bumper only, to offer an very efficient tuning product as well."
And another good news for all customers from Europe – They offer free delivery in all European countries over 330 Euro (including VAT) order.