The smartphone has become a daily companion for all of us in the last ten years. It now takes on a number of features that can be used anywhere. This also applies to the car, where the smartphone is not only intended for making calls, but is also the perfect navigation aid.
However, since the use of a smartphone in a car is basically prohibited (in many countries of the world), there are practical cell phone holders. Because of all this, we present you a new mobile phone holder intended for owners of the first generation Saab 9-5 model, so that they can easily keep their hands behind the wheel, possibly answer calls (if it will not burden the driver's attention) and still pay attention to the navigation.
We presented one of the similar solutions for the Saab 9-3, and for this model you will find a large number of solutions, while for the older generation model 9-5 the choice is somewhat narrower. A real refreshment for Saab 9-5 owners is this new, practical and original mobile phone holder, which was developed by the French distributor of parts for Saab cars, RBM Performance. RBM Performance is French leader in the sale of spare parts for Scandinavian cars (Saab and Volvo) and among the first at European level.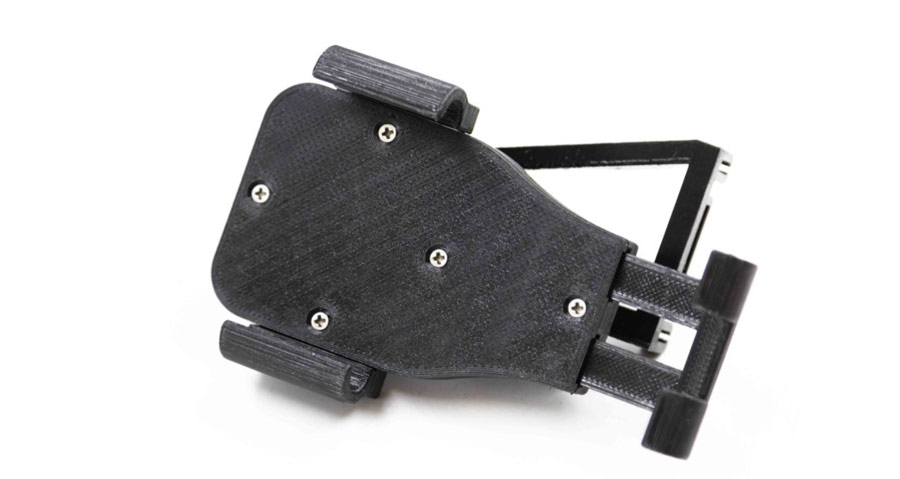 The result of the RBM Performance company's effort to meet the wishes and needs of Saab car owners is this new mobile phone holder intended for owners of the 9-5 models that were produced from 1998 to 2009. This Phone holder is Specially designed for Saab 9-5 first generation. As you can see in the pictures and in the attached video, this holder is placed on the central air vent and holds perfectly without damaging the vent. It adapts to all smartphones thanks to its original phone holding system.
With this system, practically the weight of the phone itself puts pressure on the side holders, and the phone stays in its cradle without any problem. As you can see, the bracket is made according to the dimensions of the ventilation outlet on the model 9-5, and will not damage the internal plastic air deflectors. The phone holder costs €32 and can be ordered through their website.