At the beginning of January this year, NEVS is making a capital injection of EUR 150 million, thereby taking a 20 percent minority stake in Koenigsegg's parent company. Additionally, the parties are forming a joint venture to expand into new market segments where NEVS AB is contributing USD 150 million in starting capital for a 65 percent stake and Koenigsegg obtains 35 percent by contributing primarily with intellectual property, technology licenses, and product design.
Now new details are revealed about Koenigsegg's new hybrid car to be built in the ex-Saab factory in Trollhättan. A ready-to-drive car is shown on the Geneva Motor Show in less than a year. The car will cost about ten million kronor ($1,049,425.00). – "It should be far above amazing", says Christian von Koenigsegg to Di TV Motor. The launch of the Koenigsegg Jesko at the 2019 Geneva Motor Show was an outstanding success. 83 cars were sold prior to the show.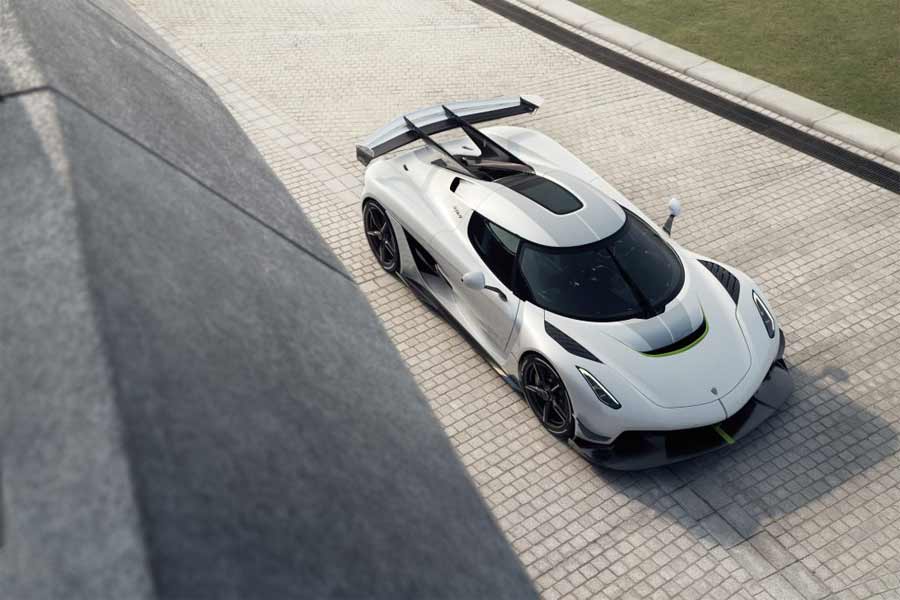 The plans are to manufacture cars both in Ängelholm and Trollhättan. So far, Koenigsegg has only made about 30 cars a year with a price tag between SEK 20 and 30 million. Now the company will switch up and manufacture 100's of cars a year.
Now Christian von Koenigsegg reveals a number of exciting new details about the car. Already in March next year, a completely ready-made car will be shown up at the Geneva Motor Show 2020. The expansion means that Koenigsegg must now expand and hire new staff.
But any low-cost car is not planned, even if the price tag only becomes one-third of the current models. The car is aimed at buyers who today choose Ferraris, McLaren's, Aston Martins and Lamborghini's most expensive and exclusive models.
– "Although this car has a slightly different pricing, it's still an incredibly expensive car. A car that costs 1 million doll – there are no excuses because it should not be perfect. It should be far above 'amazing',"says Christian von Koenigsegg to Di.
The development of the car has already been going on for three years, but when Koenigsegg would start putting it into production, they discovered that more capital than expected was needed. They negotiated with several different stakeholders to get more capital and resources, but it was decided to be a NEVS company.
According to the rumors, the car will have a motor with separate valve control without traditional camshaft, which was developed by Koenigsegg's subsidiary FreeValve. Read more in article
The camshaft-less technology should allow the emissions to be lowered and the engine to have higher torque. Rumors claim that it would be a 2.9-liter V8 without camshaft together with hybrid technology that will give 1050 hp.
The GLobal market for ultra-premium cars that cost over 1.7 million quadrupled in eight years, that there is a good perspective for the new Koenigsegg car.