According to Tom Donney, a great fan of Saab cars, a great racer and founder of the "Saab Heritage Car Museum USA", New Saab Cars for for the museum collection are finally at their new home in Iowa, and Soon to be in Sturgis Museum once they acquire titles.
First in is a 1980 Saab 96 jubilee with only 00098 miles on the clock. Still brand new! It was found by Fredrik Ekendahl and Gerda Persson in Sweden and they convince the owner to sell it to them there in the SAAB USA car museum.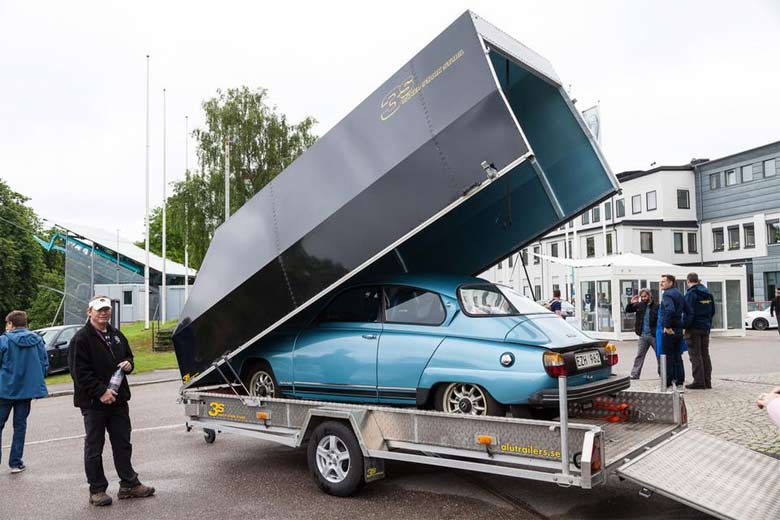 The story goes a bit like this…
The lady bought it new as she heard this was the last year of the model Saab 96 cars were to be made and she enjoyed her previous 96 immensely. She was from Russia teaching at a college in Sweden.
About 10 days after she bought this new 1980 96 car her brother was killed in a car accident and she refused to drive any car there after. Hence this car set unmolested with 98 miles (150 km) on the odometer since 1980 till Fredrik and Gerda bought it in March of 2017.
It was actually theri second attempt to purchase the car as they tried to a year earlier but were unsuccessful. It's taking nearly a year to get the car brought into the USA and Tom have been very fortunate that Fredrik and Gerda have been the caretakers of this fine automobile the last year.