OJ Steering wheels (by Taiwanese Tuning Workshop) have caused great interest from Saab fans worldwide. These steering wheels are exceptional in everyway, These products require a lot of skill and a lot of manual work, as well as a good selection of materials.
After the first series steering wheels for Saab (9-3 and 9-5), this workshop is to further improve the process and were able to create an even better product – brended as V2+D Type, you can see in the photos (pay special attention to details).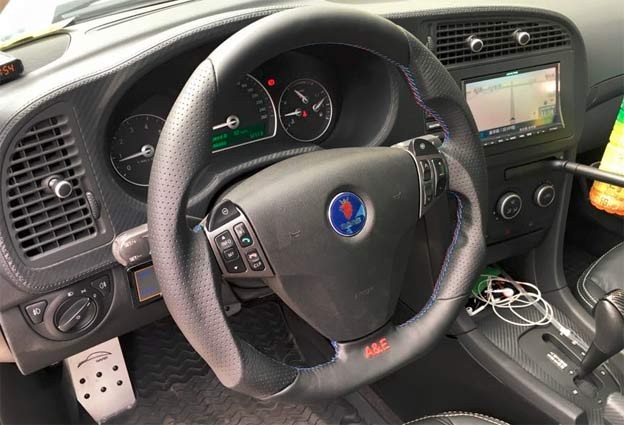 Here's the cost….
We heard from a representative of this manufacture and outlined details of their services. "OJ Steering Wheel" have recently taken orders for several steering wheels for SAAB.
The model with carbon fiber on the top costs €820 (45 days) and the model in all leather costs €580 (20 days).
The prices include:
1) new remanufactured steering wheel
2) shipping
3) refundable deposite for the core trade-in for €100
*If you want to return your wheel him (current steering wheel) then you will receive the new one, he will make a refund for €100. Prices are approximate, because he don't sure which core steering wheel you have. You may send to him a picture of your steering wheel for a further discussion.
Contact: OJ.Steeringwheel