This is a new series (version V2+D) of steering wheels for Saab cars from the Tuning House OJ Steering Wheels.
OJ Wheels from Changhuahsien, Taiwan specializing in Custom Steering Wheels as well as Carbon Fibre interior parts to your Saab. This is OJ's latest addition to their lineup of special carbon fiberaccessories for Saab cars.
OEM fit steering wheels are designed to replace the factory steering wheel. This lovely carbon-fiber and perforated leather steering wheel bolts directly in place of your existing steering wheel.
The wheel is about the same diameter as stock – it couldn't get too much smaller without obscuring the gauge cluster – but the rim is much thicker, making it easier to grip.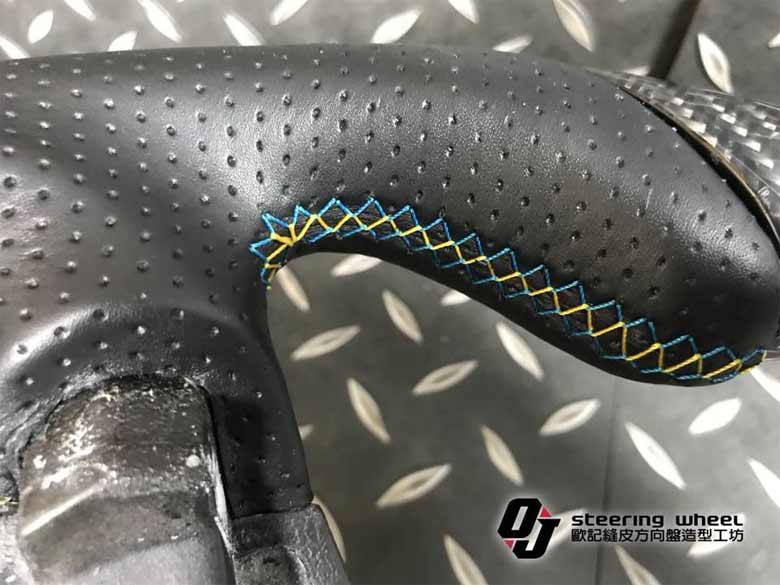 Further adding to the ergonomics are contoured finger and thumb indents both above and below the 9 o'clock and 3 o'clock spokes. The perforated leather is tightly wrapped and finished with red stitching. Glossy, seamless carbon fiber graces the top and bottom rim segments.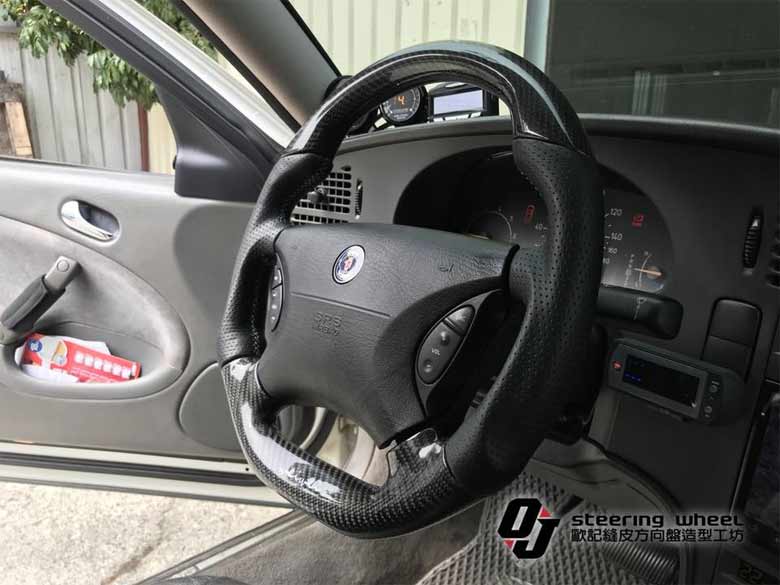 If you want a unique and bespoke wheel to finish off your interior then look no further.