OJ Steering wheels – Taiwanese Tuning Workshop specializing in Custom Steering Wheels as well as Carbon Fibre interior parts to customers vehicle.
They offer Professional restoration of Leather and standard car steering wheels and other elements like gear knobs, door cards, gear boots, handbrake boots, arm rests etc. Wide Range of Leather Colors, and patterns…
In their offer, they also have a custom steering wheels for Saab cars. So far, they had several versions of these steering wheels, see these previous versions.
Now, they offer a completely new version of these steering wheels that they did in the combination of carbone, alcantara, perforated leather and Nappa (smooth) leather. The attention to detail is amazing, It's truly a work of art crafted by true artisans who know how to produce pure beauty.
This is new version of Saab 9-5 steering wheel by OJ Steering wheel: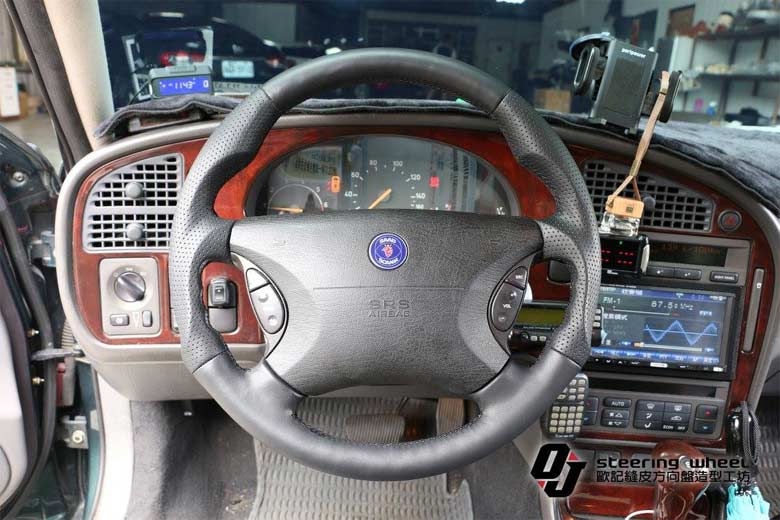 Look this restored Saab 9-3 Vector steering wheel – brought back to life looks like new again twisted and turned on the frame, repaired with polyurethane glue will not move now all tidied up and covered in new black genuine italian nappa leather before:
We hope is that OJ Ssteering Wheel continue to provide this unique product that's quality is second to none for many years to come.