This is another new big milestone for NEVS. Yesterday, NEVS received formal approval from MIIT (Ministry of Industry and Information Technology) and became the tenth automaker in China who got the license to manufacture electric vehicles in the new plant in Tianjin.
National New Energy Vehicle Co., Ltd. (the NEV Company),a subsidiary of National Electric Vehicle Sweden AB (NEVS), was granted the certificate to produce all-electric vehicles by China's Ministry of Industry and Information Technology (MIIT) on November 5.
To remind you, NEVS announced then that the NEVS 9-3 volume EVs would come off the production line in June, 2018. However, the plan is said to be postponed to the end of the year. Besides, the NEVS's plant is likely to be completed before 2018 ends.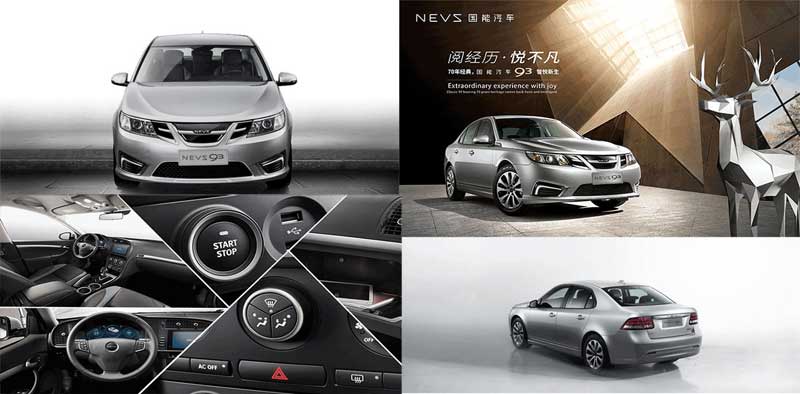 Now you can preorder the NEVS 9-3 in China
Pre-booking of NEVS rebuilt Saab 9-3, which is currently running on electricity, has now opened in China.
according to the text from the advertisement thw new NEVS 9-3 weighs 1,700 kilos, and accelerates to 100kmph (60mph) in just 5.5 seconds, and has a top speed of over 140 km/h. The output of the electric motor is given as 130 kW and a torque of 280 Nm; The capacity of the battery is 45 kWh and The projected max. range of this car is 355 km.
So far, the company has no official announcement or press release on this topic, so one web page is the only source of information.
According to the information on this page, the price for a new car in China (pre-order) is 169,800 Chinese Yuans or around € 21,500 or ($ 24,553).