Volvo owner Geely has launched a brand new car brand – Lynk & Co. (LYNK & CO is part of CEVT – China-Euro Vehicle Technology), which will attract younger buyers who want to share their car. All models will be sold or rented online with home delivery – without the ability to bargain.
There is a vehicle making its debut here, of course (last week in Göteborg) — the hybrid Lynk & Co 01 compact SUV — but the pitch is grander than just this initial model. Geely wants Lynk & Co to essentially be a Volvo for millennials: reassuring and secure, but also perfectly integrated and synced up with our constantly connected lives.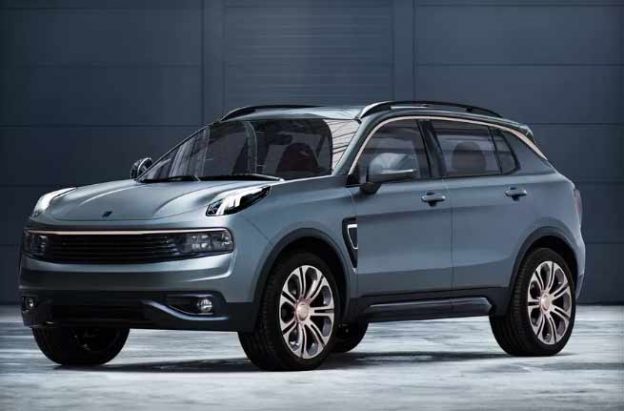 Volvo's competitors are not standing still, a local competitor – NEVS, also not idle. Lynk & Co. could become a competitor for the NEVS, which also has the goal of developing "future of mobility" where the cars are not necessarily sold at a retailer, but may be shared between several people – smart mobility solutions.
Now Nevs put a big bet on self-driving cars, writes Swedish Radio. According to Anna Haupt, project manager for self-driving cars on Nevs, the whole car industry faced a change as large as in the time when cars replaced horses – and it will also mean a radically different design.
Interesting, Anna Haupt is also the founder of the company Hövding. Hövding is the world's first airbag bicycle helmet, invented by Anna Haupt and Terese Alstin in Malmö, Sweden in 2005.
"The trend is moving faster than we previously thought. An assessment of a year ago was that it would not happen during the coming decade, now we see that it will do so, which means that when we complete the development of a new platform, we must prepare the to be autonomous, "says Mattias Bergman, CEO of Nevs, for P4 West.
Self-driving cars are one of the hottest areas right now in the automotive industry. Nevs have changed their plans and invest now in developing self-driving cars, says CEO Mattias Bergman. He believes that partnerships with companies outside of the automotive sector will be important, but so far he can not say much about the details.
"The cars are moving today in a very complex environment with other participants. When you automate it, it means that you have to have sensor systems and software algorithms that can handle the complexity."- says Hans-Martin Duringhof – responsible for vehicle electronics in NEVS.
NEVS first car on the new platform – with autonomic technology – will be launched in 2019 or in 2020.
The National Highway Traffic Safety Administration defined 5 different levels for self-driving cars, ranging from complete driver control to complete autonomy.
Level 0 – No-Automation. The driver is in complete and sole control of the primary vehicle controls (brake, steering, throttle, and motive power) at all times, and is solely responsible for monitoring the roadway and for safe operation of all vehicle controls.
Level 1 – Function-specific Automation: Automation at this level involves one or more specific control functions; if multiple functions are automated, they operate independently from each other.
Level 2 – Combined Function Automation: This level involves automation of at least two primary control functions designed to work in unison to relieve the driver of control of those functions.
Level 3 – Limited Self-Driving Automation: Vehicles at this level of automation enable the driver to cede full control of all safety-critical functions under certain traffic or environmental conditions and in those conditions to rely heavily on the vehicle to monitor for changes in those conditions requiring transition back to driver control.
Level 4 – Full Self-Driving Automation: The vehicle is designed to perform all safety-critical driving functions and monitor roadway conditions for an entire trip.