When she took over the position of head of sales and brand activation strategy at NEVS, Charlotte Eisner took over the chairmanship of the ElectriCity Stockholm project today, May 26, and NEVS strengthened its position in this project.
ElectriCity project – Hammarby Sjöstad 2.0
ElectriCity is a citizen-driven innovation platform that conducts environmental and sustainability work in the Hammarby Sjöstad district of Stockholm. The operation has been carried out for some time under the overall project name "Hammarby Sjöstad 2.0" and will go ahead and stand as an example of sustainable urban development in Sweden and abroad. ElectriCITY is a citizens initiative to reduce the climate footprint in cooperation with companies, researchers and Stockholm City.
Charlotte, who previously holds a board position, will most recently replace Ann Sofi Gaverstedt, as chair.
"I think it is a very good choice of Charlotte Eisner as chair of ElectriCity. She stands for a lot of drive, commitment and deep insights on climate change! " comments on former Finance Minister Allan Larsson, who founded the business and who was previously chairman of the board of ElectriCity.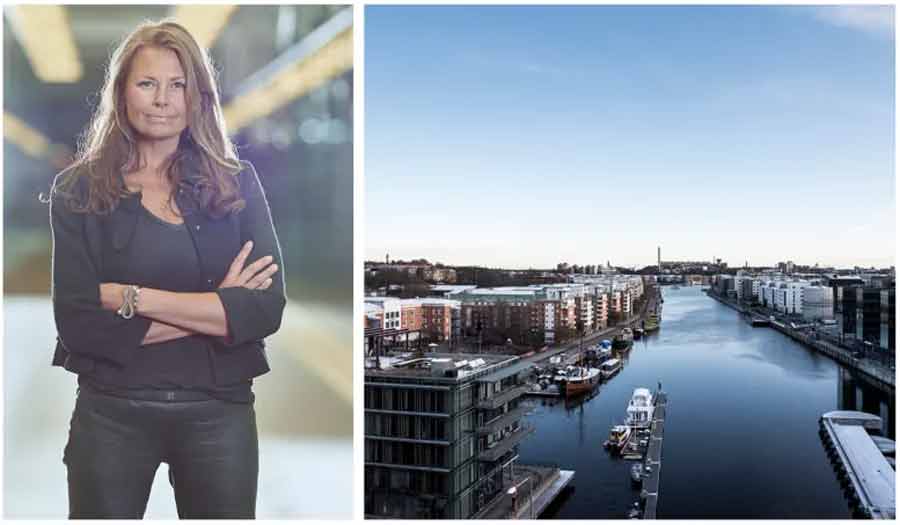 The Paris climate agreement,  at the local level
Within this project, Specifically, the mission is to translate the Paris climate agreement into local energy and environmental measures by testing and implementing smart sustainability solutions, such as renewable energy, energy-efficient houses, sharing economy, local cultivation and sustainable transport, including an investment in electric vehicles.
Jörgen Lööf, CEO of ElectriCity, announced that thay have a local goal that says they will be a completely climate-neutral district by the year 2030.
70 renowned companies in the automotive, energy, real estate and other industries are active members and conduct development projects under the auspices of ElectriCity. The Hammarby Sjöstad district serves as a test community for a vibrant urban environment where new innovative sustainable solutions are being tested, applicable in other districts and municipalities, both in Sweden and abroad.
NEVS Self-driving cars project in Hammarby Sjöstad
NEVS has a lot to add to the development of sustainable mobility solutions and she is passionate about establishing, packaging and running a scalable sustainability work, where all members of the test community are given the opportunity to develop new innovative solutions and where the planet is ultimately the big winner, said Charlotte.
To remind you, the first stage is a pilot project for car sharing will be in Hammarby Sjöstad, as a part of the "Hammarby Sjöstad 2.0" project. In this project, all vehicles in this area are electrified and preferably – self-driving. The results of this project will have an impact on further development and the future of mobility, and will (in)directly affect the development of NEVS and their future transportation and car Solutions.