In a joint innovation effort, NEVS and ICONIQ Motors will develop future vehicles under each brand. ICONIQ's vehicles will be manufactured in the NEVS' joint venture manufacturing facility in Tianjin, China, while NEVS will use both its production facilities, in Tianjin and Trollhättan.
Both companies will cooperate on the development of shared technology for their future vehicles to benefit from the Swedish expertise, to maximize industrial synergies.
The cooperation was agreed during the Shanghai Auto Show lately, where ICONIQ Motors unveiled its e-MPV Model SEVEN. Production start of the SEVEN will be from 2019.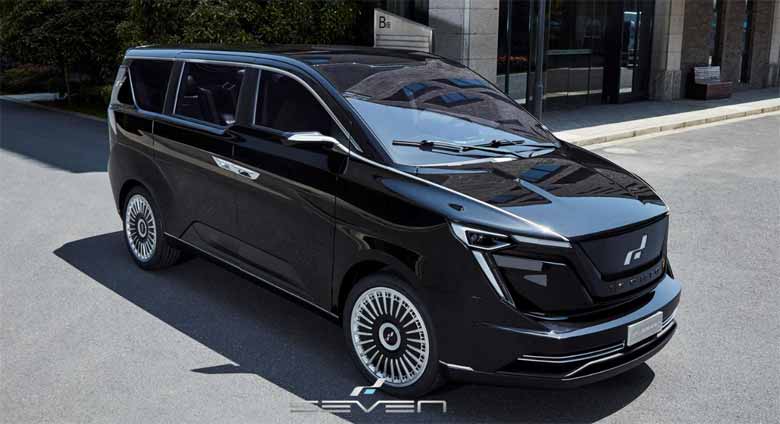 NEVS will develop an E-segment EV Commuter vehicle, with production start 2020
"I am happy to start this partnership with ICONIQ who shares the NEVS vision of sustainable mobility. Both companies will contribute to a better joint result", said Mattias Bergman, President of NEVS.
As both core members of the Tianjin THT EV Eco-system, NEVS and ICONIQ Motors will strive to benefit from their respective strengths to bring high quality electric vehicles to the Chinese market and the rest of the world.
The manufacturing plant in Tianjin is currently under construction according to international standards to ensure premium quality. It was granted the ninth EV Manufacturing license by the Chinese Government in January 2017.
About ICONIQ Motors
ICONIQ Motors is a new electric vehicle brand that has formed a strong alliance with W Motors, the boutique supercar manufacturer famous for its first model, the Lykan Hypersport.
Benefiting from the strong styling DNA from W Motors, ICONIQ is answering the latest expectations for executive transportation with style, range and a unique passenger experience.
The model SEVEN is ICONIQ's first fully electric vehicle targeting the Premium MPV market. ICONIQ Motors also has plans to introduce more models on the same platform in the future.