NEVS partners up with No. 1 mobility company DiDi Chuxing to bring back the freedom of mobility. In June, the two companies signed a letter of intent, which provides an a total investment of $ 500 million in NEVS.
NEVS AB and DiDi Chuxing, the world's leading mobile transportation platform, have now formed strategic partnership and finalized a number of steps towards an extensive cooperation.
The formal signing took place in Trollhättan on Wednesday, in presence of among others the Swedish Prime Minister Stefan Löfven.
"I am very happy to announce this agreement today. Now we have a platform and the right partner to realize a fantastic journey to make our vision come true, why", said Stefan Tilk, President and CEO at NEVS.
One of the common goals is to develop an electric vehicle, fully optimized for the mobility services that DiDi is offering, and also initiating a path toswards a revolutionizing self-driving and on-demand mobility future. Just in line with the InMotion concept that NEVS unveiled at CES Asia in Shanghai in June.
"With DiDi actively taking part in the design and development phase, we will make sure that the vehicles will be fully adapted for the needs of our customer", says Stefan Tilk.
The first vehicle used in this cooperation will be the NEVS 9-3.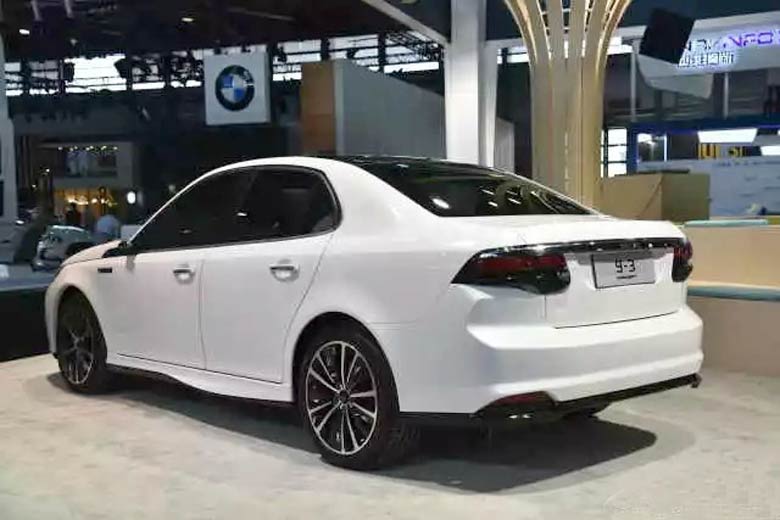 DiDi recently predicted that there will be more than 1 million electrical vehicles operated in the DiDi platform in 2020!
The cooperation goes well in line with the two companies´ view on green society and mobility solutions for the future.
"NEVS have many years of solid innovation experience, based on the Saab heritage. We now combine this with the knowledge and the progressive mindset from an outstanding company like DiDi. It´s a perfect match that the whole ecosystem will benefit from", says Kai Johan Jiang, Chairman and main owner of NEVS.
"Ever since NEVS was established, we have been working hard to realize this important milestone in the automotive history", he adds.
DIDI CHUXING
DiDi Chuxing is the world's leading mobile transportation platform. The company offers a full range of mobile tech-based mobility options for around 400 million users, including taxi hailing, private car hailing, Hitch (social ride-sharing), DiDi Chauffeur, DiDi Bus, DiDi Minibus, DiDi Car Rental and DiDi Enterprise Solutions.
As many as 20 million rides were completed on DiDi's platform on a daily basis in October 2016, making DiDi the world's second largest online transaction platform. DiDi acquired Uber China in August 2016.