New NEVS 9-3 EV Series (NEVS 9-3 EV sedab and NEVS 9-3x EV SUV) will have its world premiere at the CES Asia in Shanghai On June 7th – 9th.
The new NEVS 9-3 EV has been hotly anticipated since it was revealed that the car (Saab 9-3 platform) was making a comeback. Now fans of the car (Primarily from China, but also those fans who like this redesign of old Saab 9-3) have had their first real glimpse of the vehicle after it was first teased a few days ago.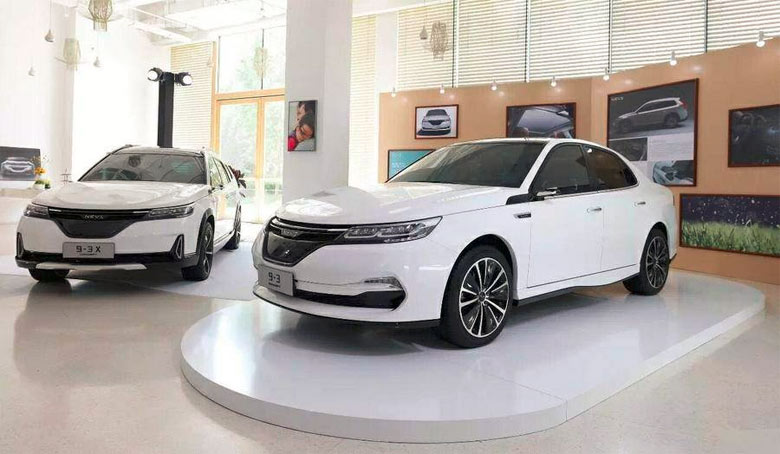 The cars will be officially revealed at CES Asia in Shanghai next week. Some Fans certainly won't be disappointed by the car's non-dramatic styling which is a nod to the old car, but, ultimately much sleeker and cooler.
Simply, new car target different market and different customers than it was prior in the time of classic Saab cars.  Anyway, the old platform now looks fresh and modern, and also close to other cars that are offered in the Chinese market.