This week, NEVS 9-3 EV appeared at two media events, which will soon announce his serial production and sales. An event for the local Saab brand brand was organized in Beijing last weekend.
In addition to the possibility of taking pictures with the new NEVS 9-3 EV model, it was an opportunity for chinese Saab fans to test drive a new electric model.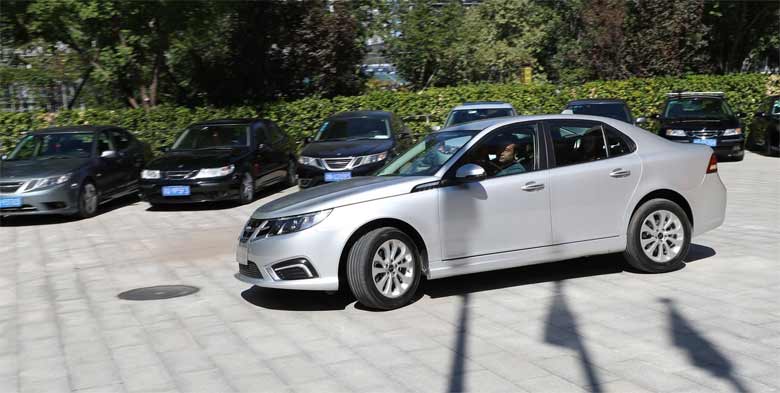 According to announcements from NEVS; it is possible that there will be test-drive of the new model at a big gathering in Trollhattan – during Saab festival. Until then we are left to follow global promotions.
In addition to weekend gathering and presentation of the model in Beijing, This week, NEVS participates in the Global Future Mobility Conference 2018 in Hangzhou, China. At the Global Future Mobility Conference 2018 in Hangzhou from September 20-23, 2018, the technology company NEVS will be showcasing about NEVS and their view on future sustainable mobility.
What needs to be clear to everyone – NEVS is not a traditional car company. The electric vehicle is only part of our future customer offer; they strive to offer autonomous and shared vehicles. Electric vehicles and shared vehicles are part of their plan. Different from the traditional auto industry, NEVS is committed to the innovation and R&D of electric vehicles and more sustainable mobility. Their vision is their mission: to shape mobility for a more sustainable future. NEVS 9-3 EV is actually only a transient solution (first step) to new models.
Below you can see NEVS's beautiful stand at this conference.