Not even in the big cities can they have "a Saab workshop" residents of the southern part of Denmark can do that in the very southernmost, and the westernmost corner of Denmark. And customers from all over the country can find them, both for service and buying a "new" Saabs.
This "little Saab paradise" is called Svend Wind Automobiler, and behind this company are Per and Tanja Vodder, about whom we already wrote when they organized a big Danish rally of Saab enthusiasts last year (and a few years ago).
Svend Wind Automobiler
In a small picturesque Danish town Höjer, they keep the Saab story alive – in many ways. Although SAAB as a car brand today is a matter of history, Svend Wind Automobiles in Höjer with Per and Tanja are at the forefront of the Swedish car brand and the business history of SAAB, which dates back to 1964.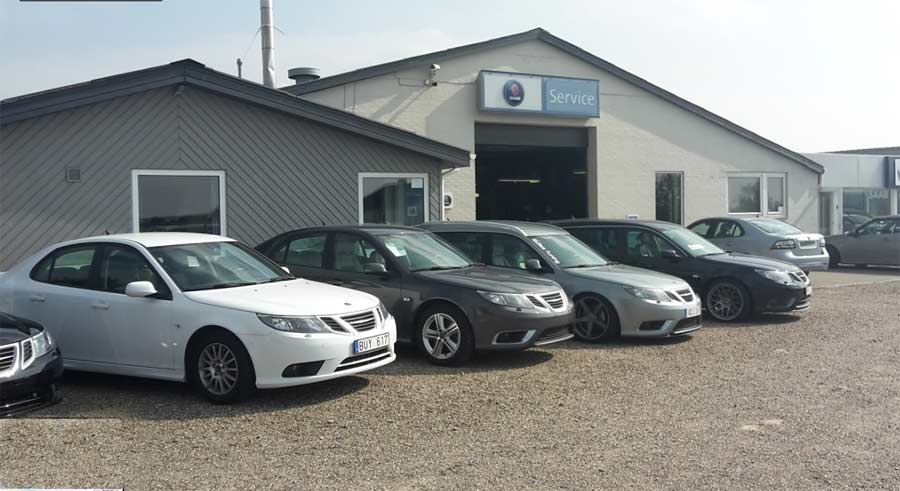 At the workshop they have a good number of mechanics, two of whom have been with company from the beginning in 1964. These employees naturally have a great deal of expertise in the older models and at the same time have followed the development within SAAB's world together with their later arrived mechanics who are also on all courses.
We love what we do and we are good at it.
Between the huge number of Saab cars that go through their workshop, and the Saab cars that this couple owned, one is very special. Partly it is rare – but probably so important, it is a rolling, personal story from Höjer. They have one of the very "last cars standing" – and that was their late colleague Svend Aage Jeggesen's car. Svend Aage was very close to them. They played music together and he worked almost his entire career here in their Saab workshop – except for a few years where he helped his brother. Then he came back to them again, says proprietor Per Vodder.
Svend Aage Jeggesen's Saab car
Per Vodder was learned from to just Svend Aage, and it quickly developed into a strong friendship and college relationship, which ended up drawing the future for the entire company. Per was learned from Svend, nd he has taught them a lot of things, but then fate suddenly they took over the business. But Svend Aage continued with them, and came here even after he had actually retired. He had his own sector, and there was a whole team of customers who always made their cars with him. After he retired, customers were clearly teary-eyed when they heard he had stopped here.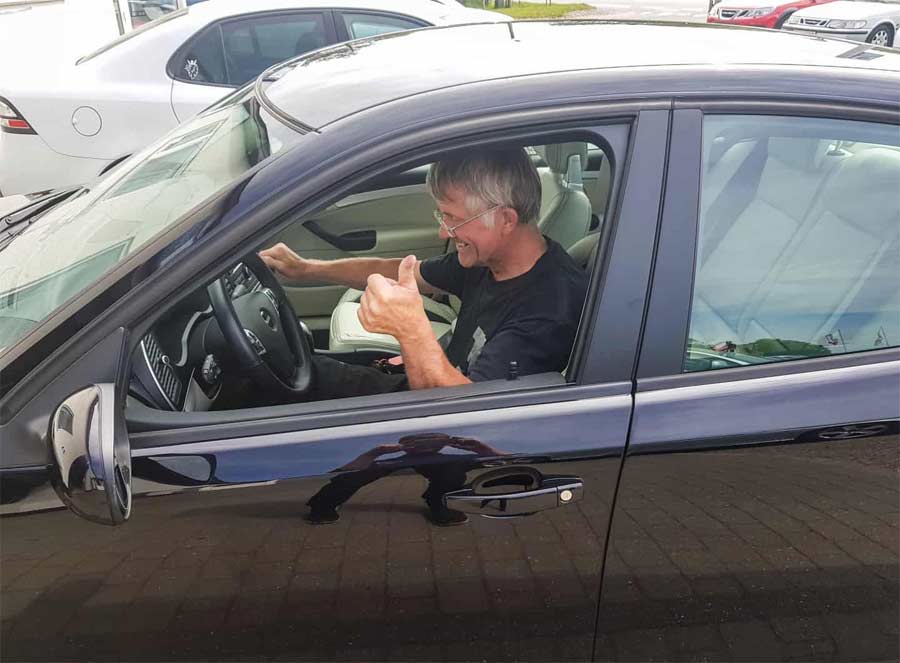 Svend Aage called Per the day he knew which way the disease was going and said that his two cars and not least his musical instruments should go well. Per could not, for good reasons, promise that the cars would remain in their ownership forever, but He promised he would take good care of them. Svend Aage's first SAAB 9-3 has been sold, and it was sold to someone Per know who fits it really well. Per and Tanja still have the other one, and per have no reason to sell it.
The One of the very last cars from SAAB
But the passion for SAAB also extended far beyond the workshop walls for Svend Aage Jeggesen. The four-wheeler dream was to grab one of the very last cars from SAAB. He was so frugal that he had long planned to buy one of the last Saab cars – but he waited anyway. When the opportunity arose, he did not hesitate.
6 Saab cars from the latest series
There were, among other things, some uncertainties about the approval of the last Saab cars, but when that went well, Hojer workshop got some of them. In total, 6 of the last 421 cars have been through their business.
As Saab nears the end of its existence, the gates at the factory were locked and Svend Aage's car is one of the ones that were locked inside at that time. Behind the walls were another 100 Saab 9-3 Aero, just waiting to be built when Saab ran out of money.
Then, with National Electric Vehicle Sweden (NEVS), a capital injection was made to ensure that the last cars came into existence before NEVS took over the assets. The result was a very special 9-3 model, which got the engine and gearbox from the larger 9-5 – and the last cars were only produced in two colors: Black and Silver.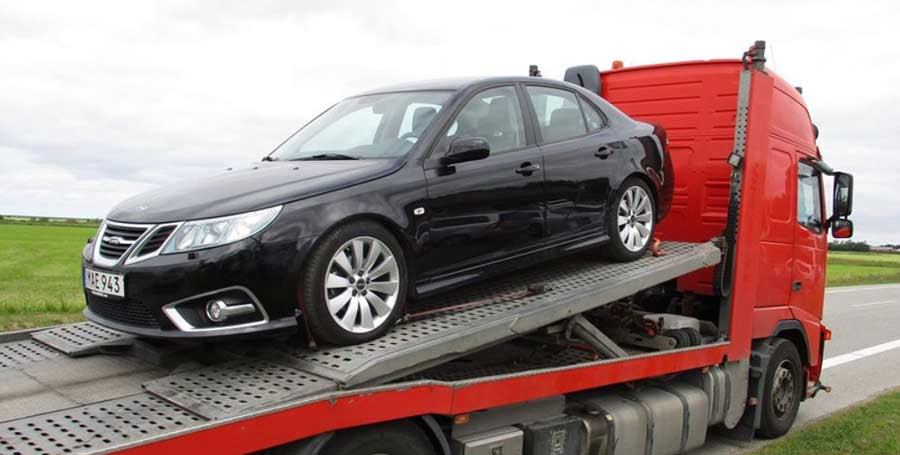 Saab/NEVS 9-3 Aero No. 328
One of those cars was Svend's. To the untrained eye, Svend Aage Jeggesen's Saab 9-3 Aero may be similar to any other SAAB. But it is a piece of genuine Swedish car history, which still belongs to Höjer. Jeggesen's car is number 328 of the total 421 SAAB 9-3 Aero that were the last to leave the factory. It looks like a new car, and the last cars today are sought after collectibles.
Saab Space in Höjer
Today, the SAAB name lives on in the Aeronautics and Military industry, while it is over for the cars. But the cars have also got their very own space – in Höjer.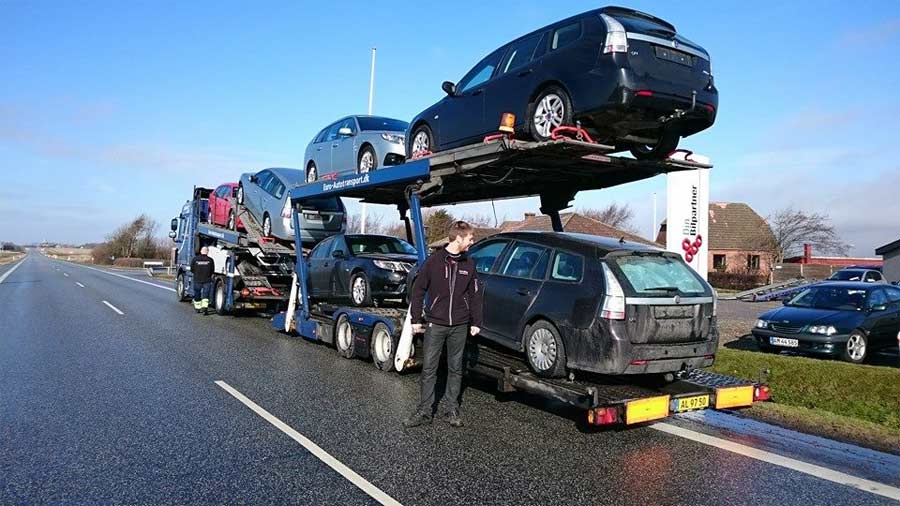 Cars are for someone a means of transport, while for others they are both stories and fond memories. At Svend Wind Automobiler in Höjer they hold the SAAB flag high, even though it is six years since SAAB finally had to turn the key. This has, among other things, caused the car shop to keep a car, which is a memory of their good colleague and friend.