NeoBrothers, the leading and largest independent Saab specialist in Europe, sells their Saab 9-3 SS Track-Day car. The car is built and maintained completely by Neo Brothers Ltd. This car has been built to a very high specification, whilst remaining extremley reliable.
The car has been driven at various track-days and events (mostly used for promotional purposes, not at competitive level).
Vehicle specification below:
K & W Coil Over Kit
Maptun 6 Pot 355mm Front Brake Kit
EBC Rear Brakes
Full Powerflex Poly Bushes
Custom Roll Cage
Race Seats & Race Harness
Team Dynamic 18 Inch Rims & Slicks
Fully stripped, Lightened & Strengthened Body – 1200kg
Quick Remove Bonnet & Bumper (easy loading)
Custom Aggressive Body Styling & Livery
Stage 3 Tuning Kit @ 265bhp
Full Custom Exhaust
Performance Intercooler
Uprated Fuel Pump
According to statements from this company, This car was road legal in the UK but their cannot comment on whether it would pass a test in other countries. Stage 3 with 265bhp – the opinions of some Saab enthusiasts go in that direction that the car has too little power for Stage 3.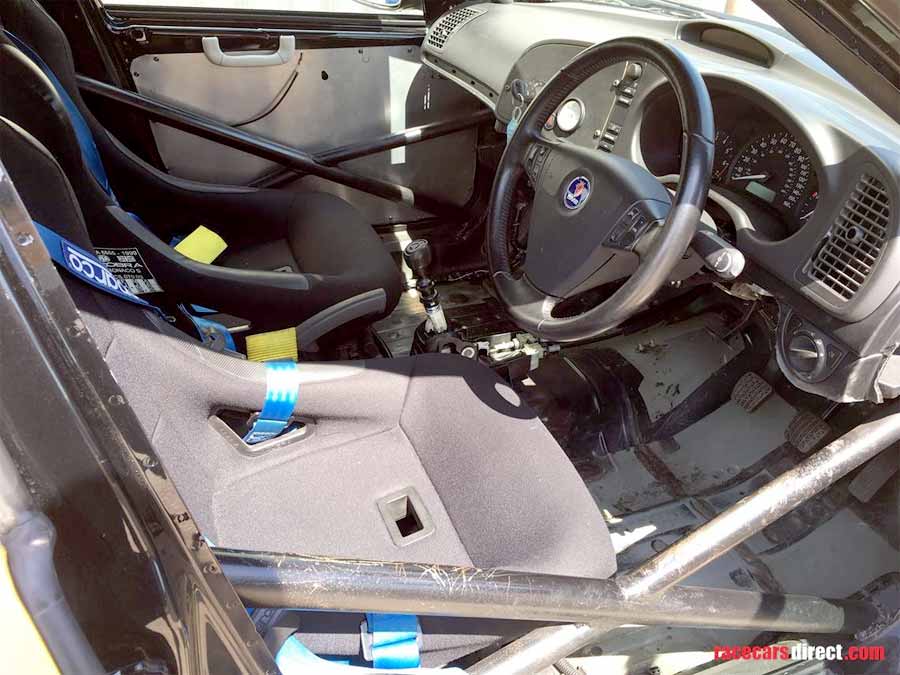 For More information Please contact Neo Brothers +441992 719 280 or [email protected] and Price is £6,995. Certainly, this car is quite far from a real racing car, but it represents a good basis for the project of a racing vehicle, but the price is still slightly higher.