On the Singapore website for the sale of used vehicles, an interesting announcement has been published about the sale of a greatly preserved Monte Carlo Yellow Saab 900 Convertible.
To remind you, this is an exclusive color (Monte Carlo paint code #231), The color made its debut in 1991 on a limited-production 5th anniversary edition of the Saab 900 Convertible.
This Singaporean cabrio is in very good condition, the car was produced in 1992 and the first registration was in 1993. Car had 6 owners so far – this is a 2.0L Low Pressure Turbo engine model, has a 3 Speed Automatic Gearbox, nad gives a total of 143bhp. Interior is very good with a great dash and seats. Original convertible top is like-new and free of imperfections. Original leather is soft and free of any tears or abrasions. It is rust free and has been expertly maintained by an independent Saab mechanic.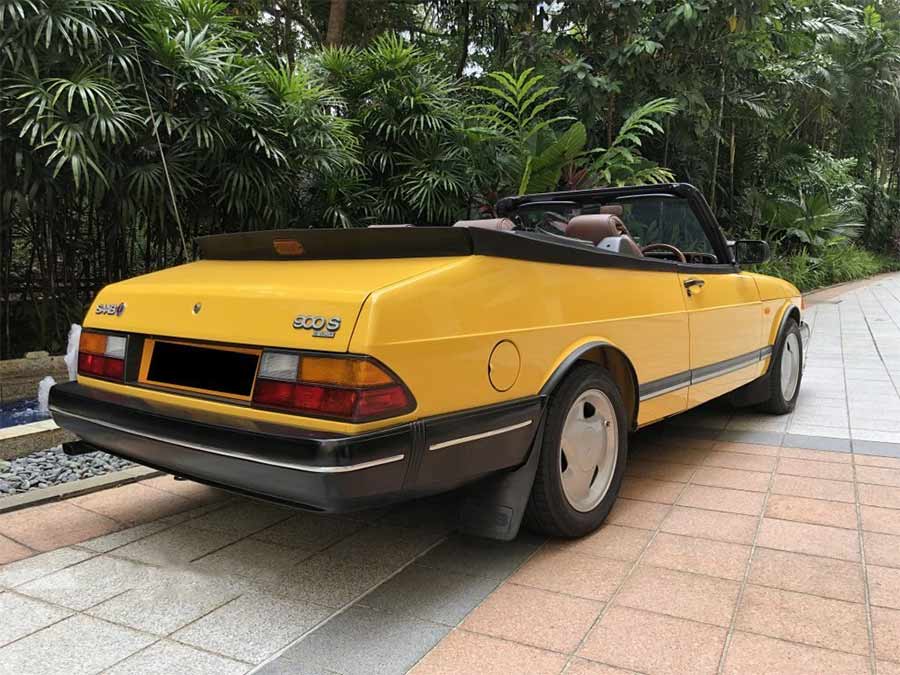 Its interesting that At sale and auction the Monte Carlo Yellow model brings the highest prices paid for any of the 900 classic. The car is fairly rare, attractive and recognizable. Does that affect its price? The answer is that it's mostly more expensive than the 900 models. But this MCY is for example sales for astronomical 128,000 Singapore dollars (It's possible that there is writing mistake), which is about 94,000 US dollars.
Certainly, a very nice and preserved Saab 900, potential buyers only need to check the price, it is possible that one zero is added.