ex Saab-Valmet (Valmet Automotive) joint venture is often referred to as specialty manufacturer – and for a very good reason, as they have made special series of standard cars since the 1980s!
Here's the special 'Monte Carlo' edition of the Saab 900 cabriolet. Often referred to as the 'Bumblebee' because of the unique Monte Carlo Yellow paint, there were others which pass usually unnoticed in Platana Grey.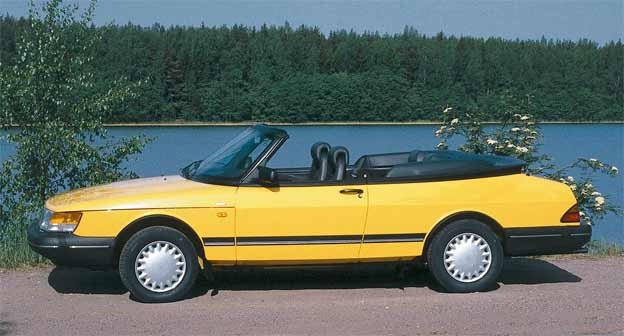 Because of the side skirts, the wheels, and the badge deletions like the SPG, this car is often improperly referred to as the 'SPG Convertible'. There were a limited number of these cars produced – 300 (US) in Monte Carlo Yellow, and 362 in Platana Grey.
Just over 300 examples of the 900 Convertible in this color made their way to the US, with under 900 produced in total. Want something unique to go topless in this summer?
All Saab Convertibles from year 1986 up to 2004 are built by Valmet Automotive in Uusikaupunki, Finland. Also, from 1986 to 2003 they made 198,032 Saab Convertibles (Saab 900 and Saab 9-3). Enjoy this stunning piece of Finnish car making excellence!