Martin Healey from city of Darlington (UK) is a great lover of classic cars, especially one Saab 96 model. He bought his first Saab in 1981 after his wife, Mandy, steered him towards purchasing the classic motor.
The couple later bought a 1964 Saab 96 short nose two-stroke, which they planned to restore before taking it shows together. However, Mrs Healey died before her husband was able to finish the project. Martin dedicates Saab 96 restoration to his late wife.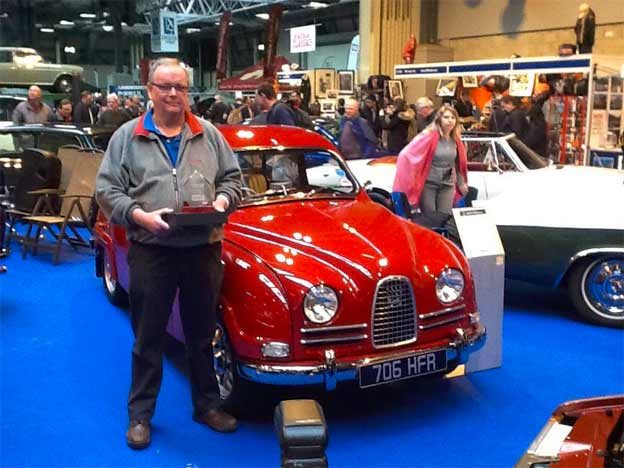 The plan was to restore the car and then to take it to shows together. However, life has changed destiny. He now himself visited the exhibition of classic cars. This year, he visited several exhibitions of classic cars in Europe, and he was at IntSaab 2016 rally in Sweden.
Mr Healey said for local newspaper: "I'd always wanted a two-stroke 96, but it became impractical as an everyday car and so it had to wait until I could buy a project seven years ago. We were looking forward to seeing and enjoying the car when it was done – Mandy loved the shape of it. The only way I felt I could continue with the restoration was to do it for her and dedicate the car to her. I think she would have been very proud of the result."