Don't miss out the Saab Meet at Maptun May 30th – The annual MapTun Meet (2015, 2014…) this year will take place on May 30th at their premises at Verkstadsgatan 2 in Örebro.
The organizer of the gathering is Maptun performance, they are Sweden's main supplier of accessories and spare parts for Saab. The official website for MapTun Meet 2019 is now online and you're able to register yourself and your car for the event.
For those who want to attend the event, which are primarily the owners of Saab autobiola and Sweden and Europe, Here's the important information: If you are going to participate in the car show you should be at palce in good time since there are more than 90 cars as well as exhibitors, tents and more to be parked in the area during the morning.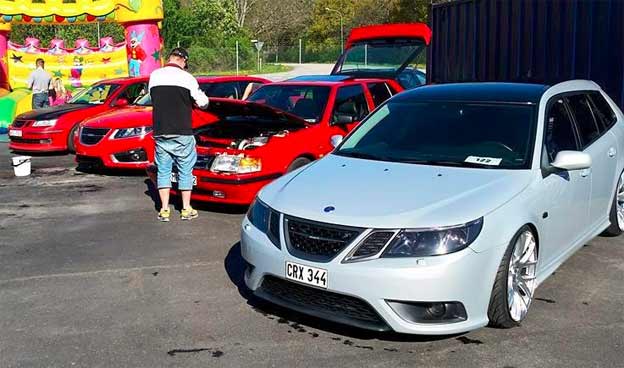 At the event, numerous competitions and selections are planned; All cars compete against each other regardless of model. However, it is possible to win prizes in several categories with the same car. The cars will be judged with points 1-3, where 3 points are highest. The categories you compete in are as follows:
Best Condition
Best in Show
Best Performance
People's choice
All who participate in in the vote for Peoples Choice they are also competing for a gift card. The exhibition and other activities begin at 10.00. A number of presentations will take place during the day with regular breaks, so visitors can walk around and admire cars of competitors.