The Swedish Saab Club is one of the official partners of
and they will be present talking to people at the event. Since this time last year the club which used to be dedicated only to classic Saabs opened up their doors to any Saab car of any age.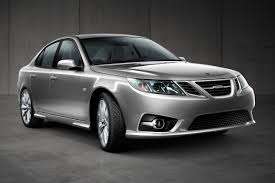 Since then many new car owners have started to show interest in the club as well. To mark the occasion a bit the Saab club is bringing a very special car to Maptun: The Saab 9-3 Viggen Convertible Photo car. The very car used in all of the photographs of the 9-3 Viggen Convertible back in 1999 and from what I've heard, it still looks brand new!
Here are more photos of that wonderful car: http://www.saabsunited.com/saab-9-3-viggen
All of SAABs original photos are available on SaabsUnited here: Resources > Saab Original Photos
To view the car in person, visit Maptun Meet 2014:
Source> SaabUnited