Flash Engineering (competes in Saab 9-3 STCC cars) returns to Mantorp Park this weekend. This time for the second race of the season in the Swedish STCC Championship.
After a great results at Skövde Airport Race Flash Engineering Team now feels better prepared after two constructive testdays. STCC race at Mantorp Park will be held on Thursday 26th May with qualification for the main race on same day followed by a race one and two. The STCC action starts at 11:00 CET on Thursday with testing, followed by qualifying at 16:15 and the first race at 18:45, broadcasted live on svtplay.se.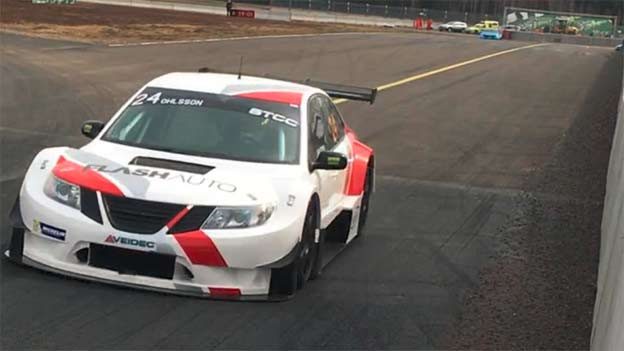 Linus Ohlsson, who finished third in the Race 1 will not take part in this race in the SAAB, but in Nissan. In this race, at Mantorp Park, will be only two Saab drivers: Björn Wirdheim – STCC debut for Flash Engineering – Saab 9-3 and Reuben Kressner – Flash Engineering – Saab 9-3.
STCC schedule tomorrow – Thursday 26. May 2016
Test 1 11:00
Test 2 14:00
Q1 16:15
Q2 16:35
Race 1 18:45
Race 2 21:00