At any given time, there are 800 million listings on eBay, but few of them are really interesting. See for example this Saab 9-5 ad – Unfortunately, Bidding has ended on this item.
This is 2000 Saab 9-5 2.3 Turbo Sport in "unusual" color – Leopard Fur Safari :)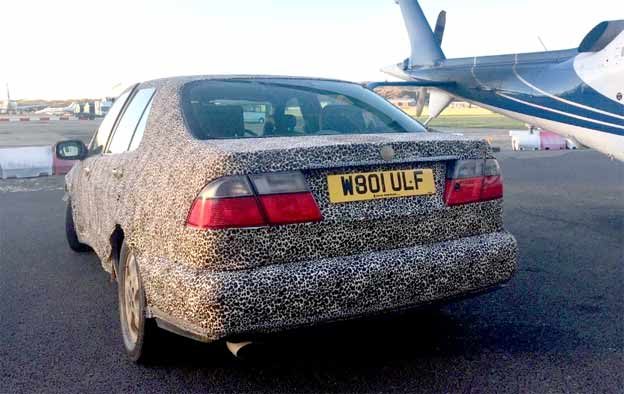 Actually not so unusual, because it is car that is ready for a kind of Gumball Rally. This car has a name – Nigel Furage, and car was created for a charity car rally earlier in the year, raising money for cancer research and more recently for a Gumball stag weekend rally.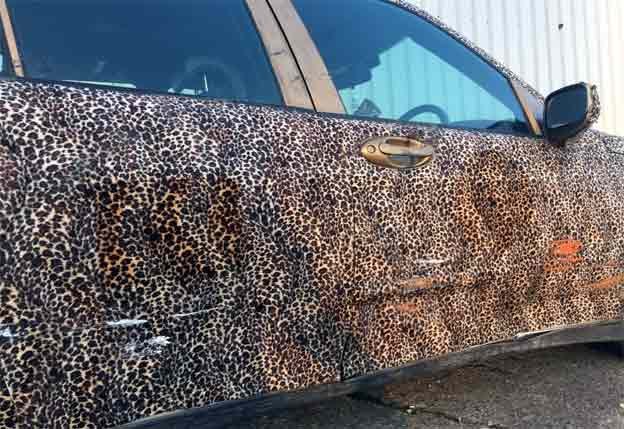 His former owner wrote: "He's got 7 months MOT, passed with ease in July. As you might expect, Nigel drives like a champ, auto box is smooth, engine is strong, everything works. The fur could do with some neatening up but generally looks great! Inside, the leather is all nice and very clean, pretty much a perfect interior. The front seats alone in this are worth £100 or so. Had a few bumps on the rally, mainly on the doors, photos hopefully show this. Doesn't affect the car at all aside from the drivers window not going all the way down. Could be knocked out from the inside of you have the time. Three faults on the dash – the alarm battery, and the washer fluid level – both common Saab faults. The other is the third (middle) brake light, which fell off. Again, none of these affect the way he drives and can be cleared by pressing the Cancel button three times. "
They just couldn't face scrapping such a characterful vehicle, he'd be perfect for a similar rally or stag weekend adventure. And of course, the car was this week found a new owner – Winning bid was: £133.00