This is the 2018 Kia Stinger GT and it's the car Kia hopes will win it a legion of new fans Down Under. Kia unwrapped a high-performance sedan designed for "spirited long-distance" driving in Detroit on Sunday in advance of the North American International Auto Showin a bid to boost its reputation among sports car enthusiasts and rival European offerings that have dominated the segment.
Pop the hood and the Stinger has a 2.0-litre turbocharged four-cylinder that pushes 252 horsepower and 260 pound-feet of torque at a low 1,350 rpm. The Stinger GT adopts the same 3.3L turbocharged V6 that headlines in the Genesis G90. It twists out 365 horsepower and, more importantly, 376 lb.-ft. of torque anywhere between 1,300 and 4,500 rpm.
The anti-German brigade who used to buy Saabs…
At yesterday's presentation in Detroit was James Baggott, founder and editor of Car Dealer Magazine, who published an interesting observation from Kia team.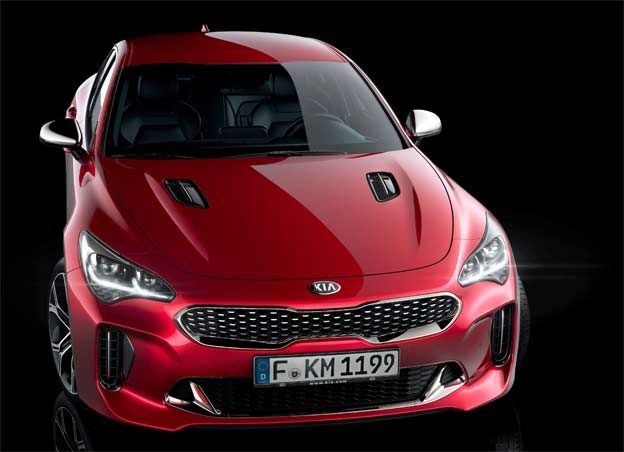 In their opinion: the Stinger GT a car it believes will offer former Saab buyers the chance to be different again.
But the manufacturer says it isn't targeting the obvious rivals from BMW, Audi or Mercedes – instead it believes the Stinger GT will be the sort of car former Saab buyers might buy.
A spokesman said: "This is a car for buyers who want something different – the anti-German brigade who used to buy Saabs. Doctors, accountants, architects, those people who want individual styling, a larger car and value for money." – Baggott informed us from Detroit. Read more about his impressions in the post "Kia unveils Stinger GT sports saloon in Detroit – a car for former Saab buyers".
What do you think? Would you (as a Saab fan and owner) decide to buy such a car?