We often receive your emails and messages in which you support the work of this blog and in this way you certainly encourage us to work even harder on preserving the Saab brand and its tradition. In one of the last such emails, Mr. John referred to his love for Saab cars and described the history of this passion.
SAAB 900 – Mr. Yan = Mr. SAAB
My name is John. I have been so pleased to see the site you've created to showcase the world's finest road vehicles – SAAB. Thank you!
I got my hands on my first SAAB in 1989 and was hooked – it was a 1986 900 Sport. In 1993, I bought a new 900 convertible fully loaded in the British racing green with tan interior and top. I was then contracted to go to Japan, where I ended up for 27 years, before receiving delivery of the vehicle, and so I sold it back to the dealer before it was driven. Shame, I should never have done so. I should have stored it until my return to Canada last year.
Upon my return, I began looking for my old friend – a SAAB. I now have a 1987 900 convertible, a 2002 93 Vegan convertible and a 2003 93 SE convertible. They all came through Carmine at Sylcar in Montreal – he was the head mechanic at a SAAB dealer before opening his own garage when SAAB was shelved. Carmine is a magician – everything he works on turns to gold, and these beauties are no exception.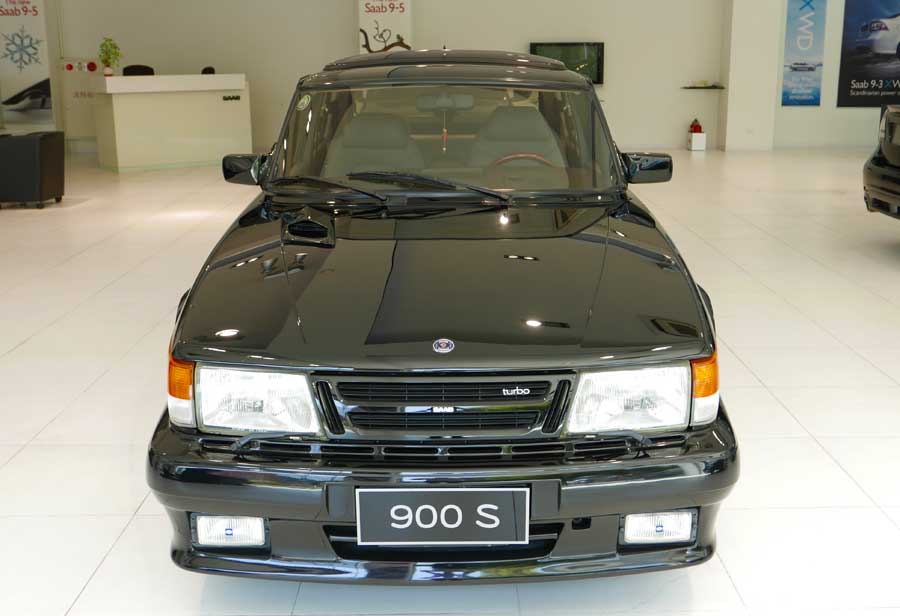 I recently saw Mr. Yan's 900 on your site – WOW!!! What a prize. I have been looking for a 900 from before the "change" in superior condition – this would be a real treat to get my hands on beyond my SAAB dreams. Unfortunately, I can't find any way of contacting the present owner. Would you please be able to tell me how I might be able to contact the owner of this vehicle and other owners of the cars posted for sale through your site. If you could do so, I would be very grateful.
Many thanks in advance – keep on SAABing!
Of course, Mr. Salo Yang sent us the story of a perfectly preserved, practically new Saab 900 car, as well as all other Saab stories from Taiwan. So we're going to refer Mr. John to Mr. Salo for further communication.