This is a great opportunity for all those who like tuned cars to buy a fantastic Saab 9-3 tuned by A-Z Performanceat a very low price.
We've already talked about this car on this blog – This Saab sedan is in many ways special; from a special unique aerodynamic kitto a tuned engine – Maptun satge 7 ~ 320hp and 460NM!
A team from A-Zperformance tuning house decided to offer a car to Saab fans at a discounted price, just one day. Huge price drop on 29.08.2017 (August 29, 2017) for the A-Zperformance show car – that day the car will be cheaper by as much as 3,300 euros, with The finale price 13.200 EURO.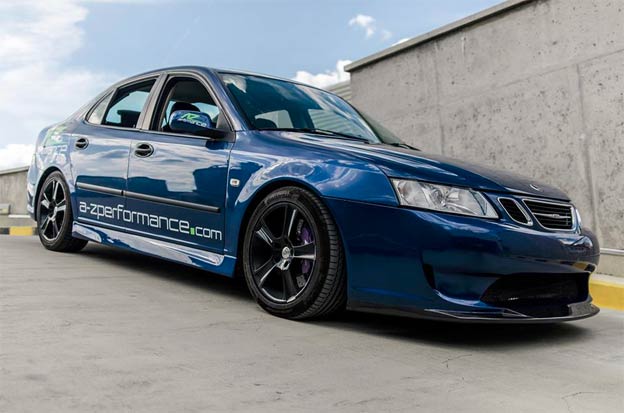 The car is in tip-top condition and with 230,000 km in the clock, but in fact, Two years ago, Almost all parts of the car have been replaced or rebuilt.
In addition, it is equipped with a brand-new body kit developed and manufactured by this company, which includes Front bumper with optional fog lights, removable Carbon splitter and Carbon-Kevlar texture, Removable Carbon splitter, Rear bumper with diffusor and Side skirts.
For more information please contact: [email protected] or +36/309430928