Jubilee SAAB Festival 2017held in early June in St. Petersburg (Russia), and gathered about 150 Saab cars!
The festival in honor of the 70th anniversary of the beloved brand, was organized with the support of the Swedish Consulate, but special attention should be paid to the organizers from St. Petersburg and their assistants from the Moscow SAAB club "Saab Moscow".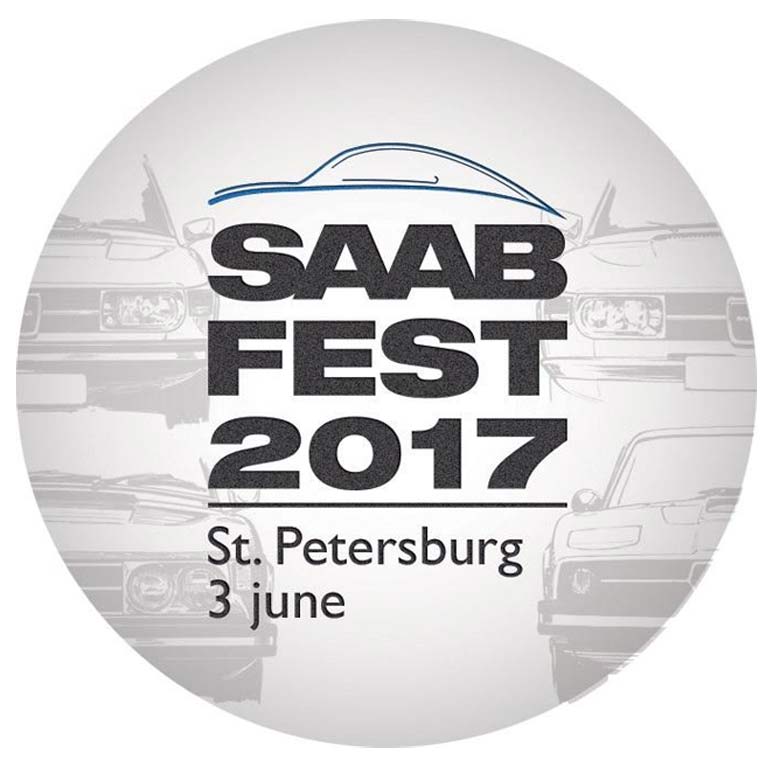 The guys organized a notewo7rthy quest for the historical places of the city, and before the event were distributed packages of participants in which were tasks (quest), crossword on the theme of the festival, as well as cookies with the logo of the festival.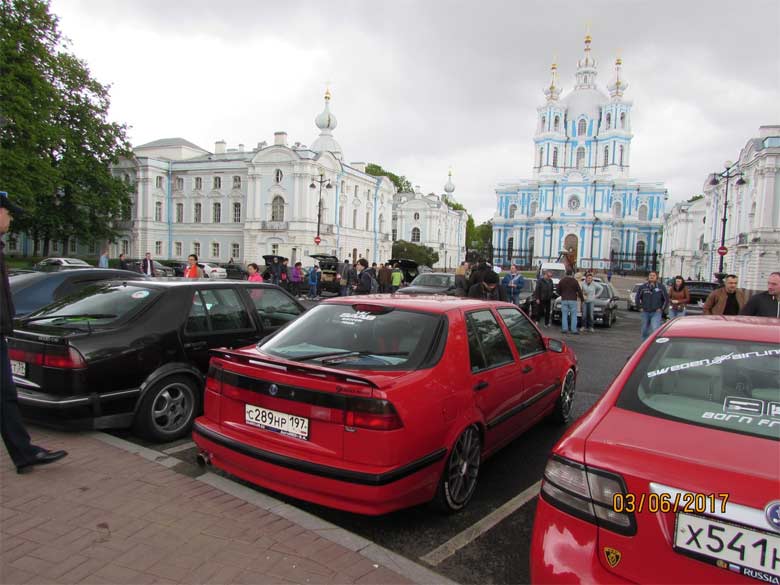 After all the tasks, at the last checkpoint that was in the Swedish consulate, one of his representatives read two short lectures on the "SAAB brand history". Then everyone went to the last gathering point, where all the participants gathered, after which a car beauty contest was organized, and also exhibited almost the entire SAAB range in the center of the square.
After that, all participants were invited to a buffet with live music. Summarize. The Saab Festival in St. Petersburg, despite the weather, which is not particularly happy, was held. It was very interesting, respectful and fun!
It's always nice to be among the same ones that you are SAAB lovers.
Many other photos you can find on the web by hashtags #SaabFest2017 #SaabFestspb2017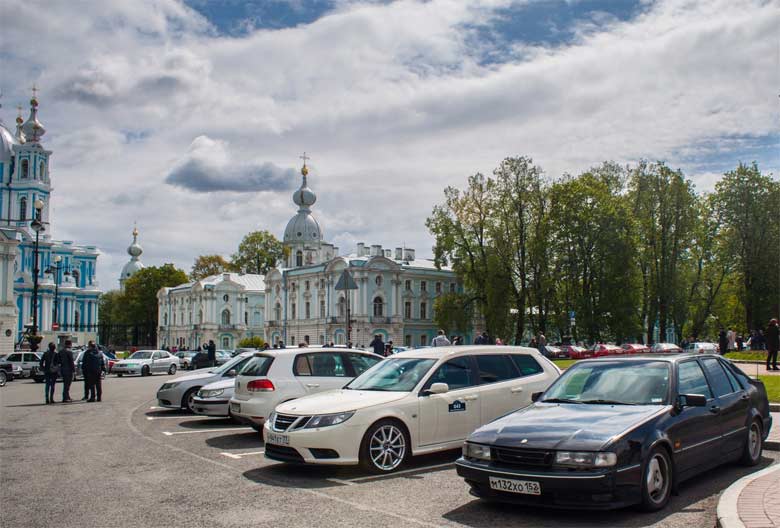 Special Thanks for for the organizers of this event, For the time, energy and for the great desire to collect so many people in one place, and to give a holiday:
Olga Osipova – organizer
Talia Draga – organizer
Dmitry Nenashev – the organizer
Alexander Chertkov – organizer
Anton Chicherin – presenter and author of the 2nd lecture
Michel Prunchak assistant organizers
And, of course, special thanks to Mikhail Kosyanenko for this report and pictures from Saab Festival.