By definition, A car club or automotive enthusiast community is a group of people who share a common interest in motor vehicles. Many Saab clubs around the world provide a venue for collaborative interchange among people who share the same ideas, aspirations and aims. But, these clubs are much more than their definitions.
So it is good that the realm one or more clubs that you can join. Especially if you own an vintage Saab car, and you have trouble finding parts or need assistance.  A good Saab fan club is fantastic and something that should be celebrated. Helping people with their cars and having a good time and laugh should be what It's all about.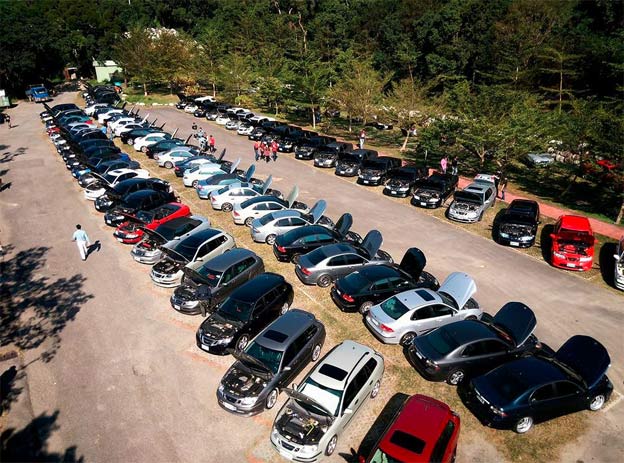 The importance of the existence of such clubs is also mentioned in the british magazine "Practical Classics" (magazine that delivers the very best hands-on advice and classic car experiences), which brings the experience of one Saab car owner:
JW: One of many reasons car clubs are important… when I bought my Saab, things felt a bit bleak. I didn't know anyone else with a Saab and I had no idea where to find parts at reasonable prices or the expertise I needed.

Enter the Saab Owners Club, Saab Enthusiasts Club, the Saab V4 Forum and a couple of incredibly helpful and generous Saab nuts. I'm still a LONG way from an MoT but these fellow enthusiasts have all been so helpful, I'm now close to being able to get my car running. It would not have been possible without them.

Clubs are usually run by volunteers and need our help – be it with our membership fee or through giving our time to help at events.

Here's to car clubs across the land! We salute you!