Matthew Searle passed us an interesting Saab story from the UK. Namely, there is a Saab owner group out there who boasts of having rare Griffin models. They are 9-3 Griffin Owners UK group. This group is dedicate to Saab 9-3 Griffin Owners in the UK and Ireland. Includes 9-3X Griffin, Convertible Griffin and Independence Edition. With very few Griffin model 9-3's sold in the UK, they thought it would be good to try and trace them through a Facebook group.
So far they have over 40 Griffin's and 8 Independence edition convertibles! They have been able to trace the Saab UK demonstrator cars as well as some the last 24 cars that were hand built by ANA Trollhattan (Swedish Saab dealer) after the liquidation.
These cars were partly finished body shells that were left on the production line when the lights were finally turned out. Through the chassis numbers were are able to place owners cars in order in their database so owners can see the sister cars built around the same time as there own.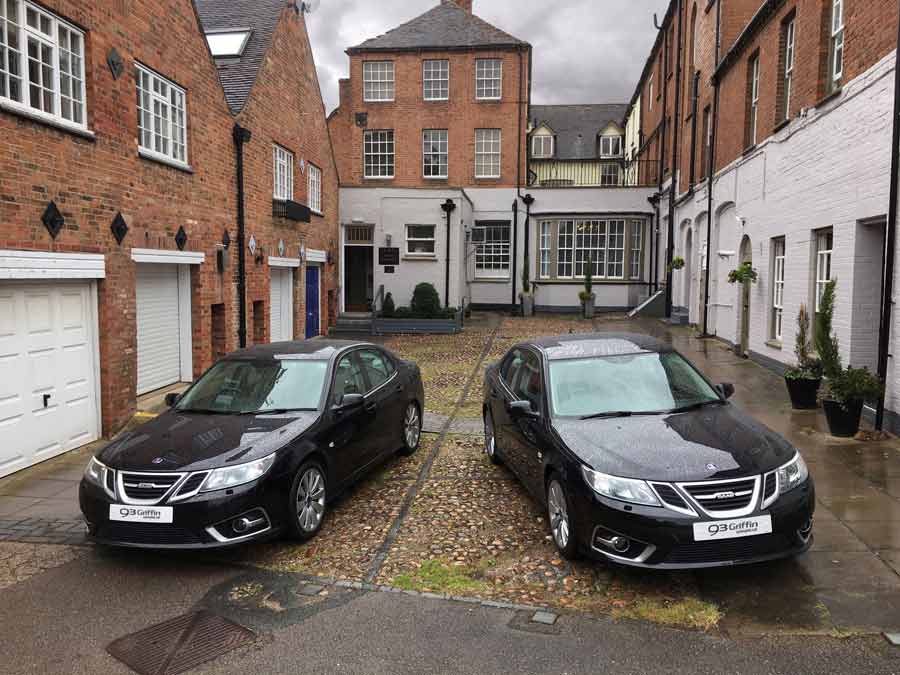 They continue to search for any UK registered 9-3 Griffin models to add. If you own the Griffin model or know someone close to you who owns the Saab Griffin, we encourage you to join this group of privileged owners. Are there anymore out there?