The COVID-19 pandemic has caused disruptions globally, including in the automotive industry. But as the world gradually recovers from the pandemic, business activities are once again resumed, and the manager of the Saab original parts company (formerly manager of the Orio AB company for Europe and the rest of the world, which is now part of the Hedin Parts and Logistics company), Jan-Philipp Schumacher, finally arrived in Taiwan on the first working day after the Lunar New Year.
Upon his arrival, the manager of Scandinavia Asia Corporation (SAC), Mr. Chen, personally received Jan-Philipp Schumacher and arranged a tour of the service factory after a brief presentation. During his visit, Jan-Philipp was amazed at the care and attention that Taiwanese car enthusiasts show to Saab, as well as SAC Company's unique management philosophy. He was also impressed that SAC Company was able to achieve things that were not even possible in the European market, making him eager to share the story of Saab in Taiwan with other dealers around the world.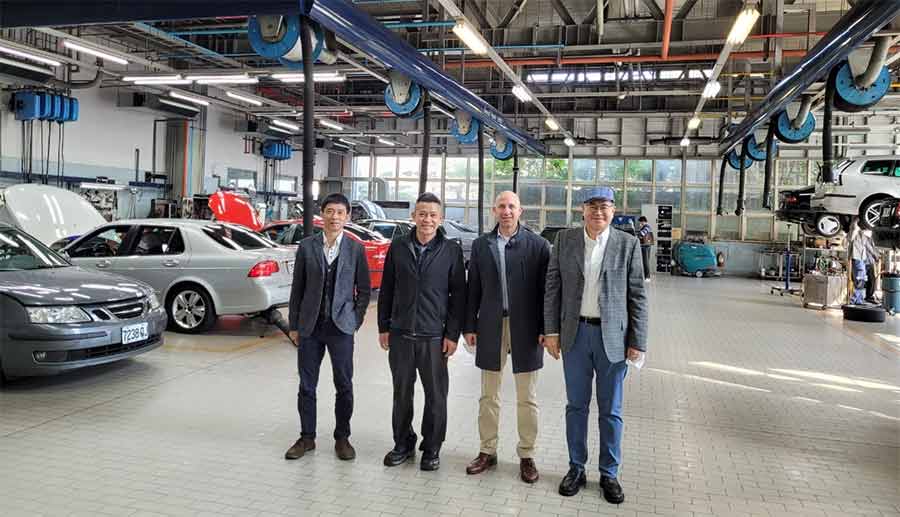 Saab, a Swedish luxury vehicle manufacturer, has been a well-known brand for many years. Known for its distinctive design, high-quality components, and superior performance, Saab has won the hearts of car enthusiasts everywhere. However, finding original parts and maintenance services for these vehicles can be a challenge, especially in Taiwan.
This is where SAC Company comes in. As the authorized distributor of Saab in Taiwan, SAC Company offers a comprehensive range of original parts and services for Saab vehicles. With a team of highly skilled technicians and a commitment to customer satisfaction, Company has established a reputation for providing the best care and maintenance for Saab vehicles in Taiwan.
One of the things that sets Scandinavia Asia Corporation apart from other distributors is their innovative and customer-focused approach to business. They understand the importance of not only providing high-quality products and services, but also building a close relationship with their customers. This is why they offer regular customer events, training programs, and other activities that not only help customers get the most out of their Saab vehicles but also foster a sense of community among Saab enthusiasts in Taiwan.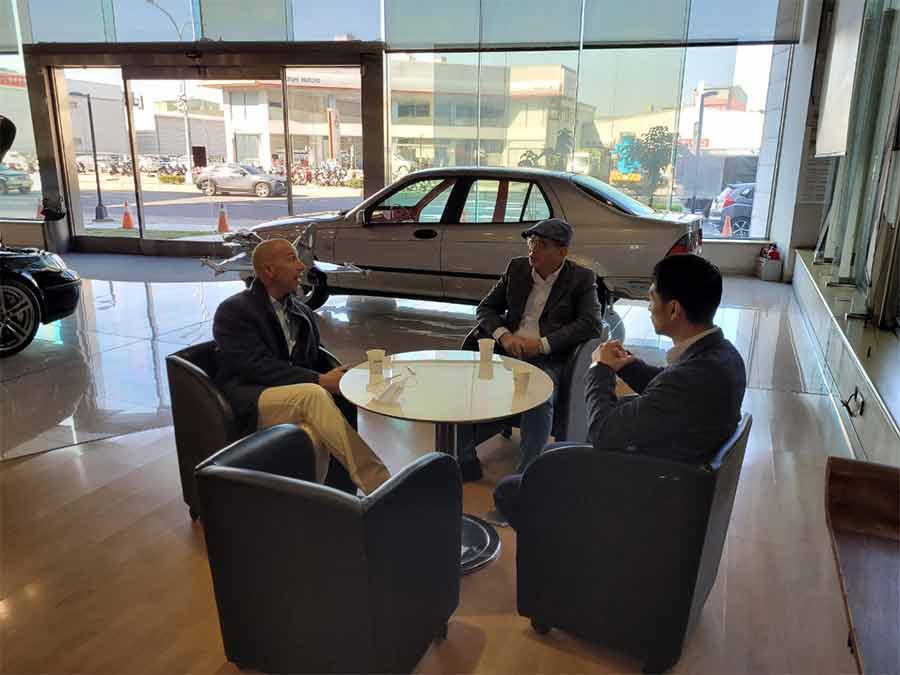 In addition, Scandinavia Asia Corporation is committed to supporting the local Saab community in Taiwan. They sponsor events, offer special promotions and discounts, and participate in charity activities, all with the goal of making a positive impact on the lives of their customers and the wider community. This kind of community involvement is what sets SAC Company apart and has earned them the loyalty and support of Saab enthusiasts in Taiwan.
Jan-Philipp was able to witness all of this first-hand during his visit, and he was thoroughly impressed with SAC Company's commitment to Saab and its customers. He was especially impressed by the level of care and attention that Taiwanese Saab enthusiasts show to their vehicles, and he was eager to share this with other dealers around the world.
In conclusion, Scandinavia Asia Corporation is more than just an authorized distributor of Saab in Taiwan. It is a community of passionate car enthusiasts who are committed to providing the best possible care and maintenance for Saab vehicles. With their innovative approach, customer-focused services, and community involvement, SAC Company is the ideal partner for Saab enthusiasts in Taiwan, and Jan-Philipp was proud to have been able to see this for himself.