The 21st June 2016,NEVS revealed its new name and brand to the world.
Last week, Saab enthusiasts from the region visited the factory NEVS, and representatives of the NEVS presented to visitor plans for the future.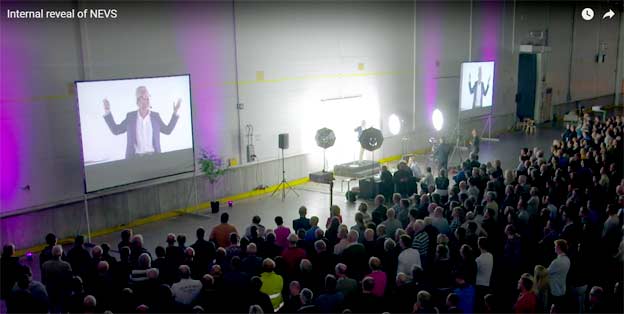 Now the NEVS company published video – how it was at the presentation of the new brand within the company. Here is a sneak-peak at the internal reveal event in Trollhättan, Sweden that same morning:
"A brand is more than a four character word. The brand is built by us – we are the brand!" said Jonas Hernqvist, VP Sales & Marketing.