For those who do not know or have not heard of this car model, It's the exact same car as the Saab 9-3 from 2008-up. Although most Saab car owners are disgusted by this sacrilege, we have also heard the opinions of those who owned both models. They say, Same spec on BLS and the 9-3, but it really better build quality on the Cadillac BLS compared with the 9-3.
As told by one of the owners of this BLS model – "It is a wonderful car to drive and it is the same feel as the Saab plus that it is so much more quite in the passenger compartment thanks to the extra 75kg of insulation. The only thing I don't like is the softer suspension (more american drive feeling, but that was taken care of by exchanging the original shocks and springs to a 9-3 Aero estate setup". He owned a BLS estate wagon (Saab 9-3 Sportcombi) with the 200hp Biopower engine.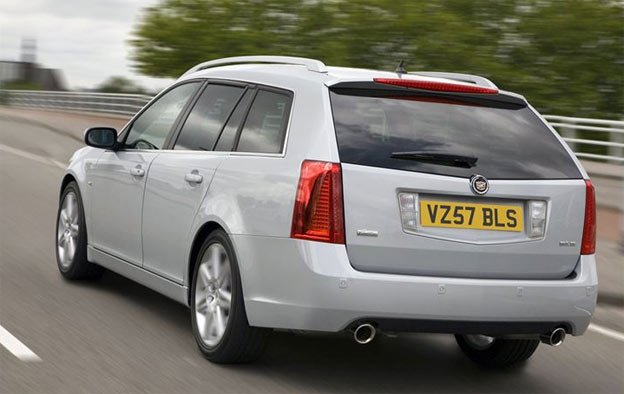 FYI, the BLS model incorporates the same engines as the Saab 9-3, starting from all diesel engines to the strongest V6 petrol unit. Also, It is Saab parts all the way inside, 9-3 instrument binnacle & steering wheel, Even the passenger section looks familialy "Saabish". And also on the outside, they have the same or matching outer parts, such as doors, locks, windows, wheels… Not many people know about the shared parts with the Cadillac BLS.
It is these similarities used by numerous owners, both models, to replace broken or worn parts on their own cars (both Saab and Cadillac). Just one such example of Interchangeable Car Parts was sent to us by Saab vloggerMarkus Olsson, who is known for his do-it-yourself videos:
In this case it is the outer part – SAAB 9-3 SportCombi Outer window seal replacement – and as we noted above, he also says that the part from BLS is better than the Saab original. He found out that getting outer window seals for the 9-3NG was very difficult. Orio did not have them so he decided to go for the Cadillac BLS parts and paint them back.
The result turned out great, much more premium than before, and we completely agree with this opinion. watch the video, you might find another idea, but you need to find the BLS (which is reserved for spare parts – look for carjunkyard) near you before.