This is 1970 SAAB 96 V4 'Baja' – Factory Rally Homologation Competition Car and owner is Chip Lamb, owner of West of Sweden SAAB in Virginia (USA). His company have been providing component restoration parts and services to the vintage SAAB community for almost 15 years.
His Saab 96 looks amazing. Chip sold this and similar cars at auctions.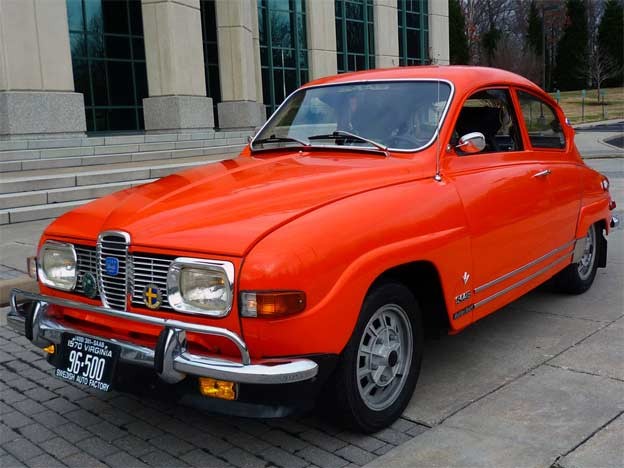 This SAAB 96 Purchased new in Chicago, was ordered as a competition car (documented in the service book beneath). It made its way west soon thereafter and arrived at its most recent long-term owner's shop in Berkeley, CA in 1977 in need of repair. As he recalls it, the car was not picked up and became his.
It was thereafter used sparingly and after his retirement entered his collection of unusual cars. Over the years, the car received numerous upgrades and enhancements, to include early mag wheels, the European front grille, lenses and mirrors, the original Sport & Rally front air dam, Cibie Iode fog lamps and much more.
Read more about this car here. If you're simply looking for a good solid 96 to enjoy, this is a great example.