Matti Nykänen (1963–2019) died on Monday. He was 55. He was The Finnish sports idol – the greatest Ski Jumper of all times, a national icon, and also As a sportsman, he was a giant. We became familiar with the Flying Finn in 1988 when he won all the medals in his sport.
He was a hero to everyone. We watched ski jumping all the time on the Telly and everyone loved to watch and talk about him. The Star of the 88 Olympics. "He is a legend of his sport," International Olympic Committee president Thomas Bach said in a statement on Monday. "Our thoughts are with his family and his friends." Nykanen retired in 1991 after winning a then-record 46 individual World Cup events. During his career, Nykänen won five Olympic medals and nine World Championship medals.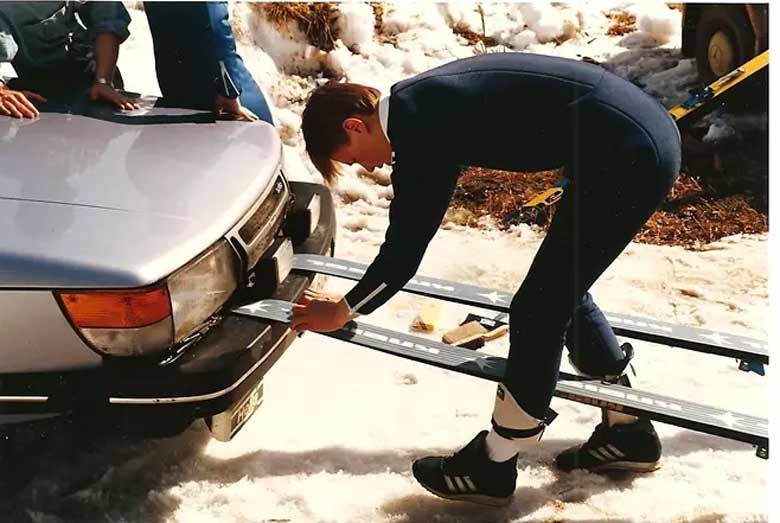 There is also another interesting thing about Matti – he liked Saab cars. These interesting photos, showing how Matti rests on his hood of his Saab 900, was recorded by photographer Juha Pitkänen at Rauanvaara Hill. And of course, Matti won the race. The year was 1985. Juha Pitkänen, who came to see the competition, a stunning series of photos with Saab Turbo adn Matti. "At the time, it was a great car," Pitkänen says.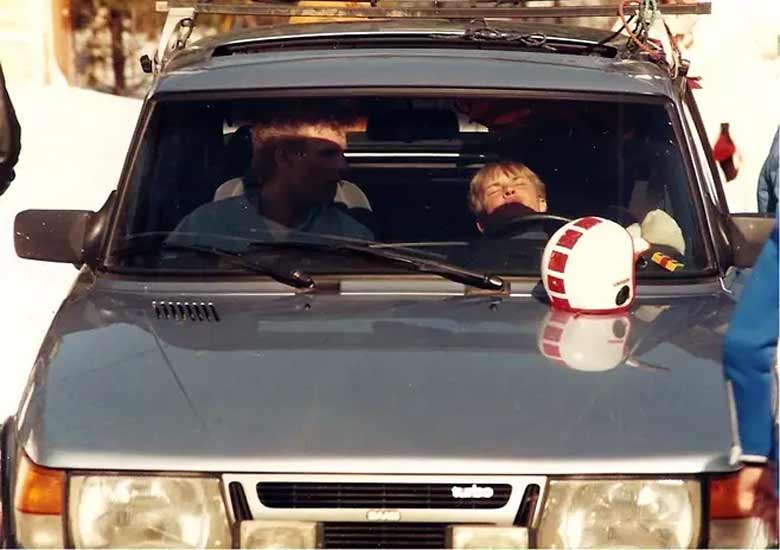 The season was really running out of time, so that there was no more competitive pressure," Pitkänen said. The words were not exchanged, Pitkänen focused on photography, and Matti was relaxed.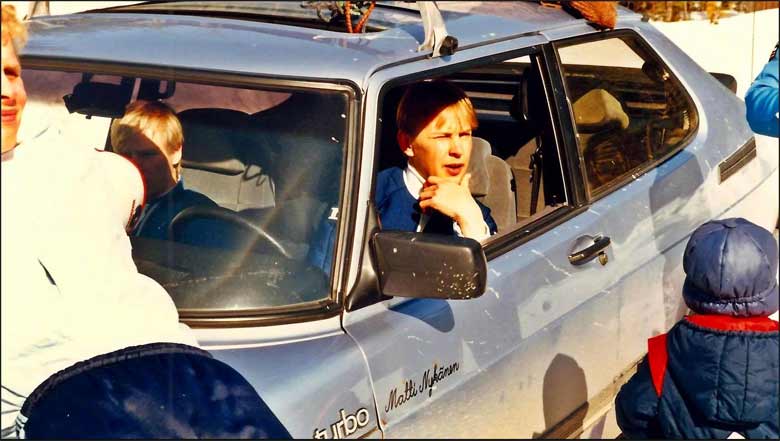 At that time, he was so superior to the competition, that he came to the ski resort as a rock star, he was wearing pilot glasses and greeted the audience from his car Saab 900 Turbo! At Saab's driver's door, his name was written in stylish letters…