Hundreds of lovers of the Saab can be found this weekend in Weerselo in the Dutch province of Overijssel and surroundings. The international event IntSaab2019 (official page of the event intsaab2019.com) is being held in the Netherlands this year and the organization has chosen the Twente village as the basis.
More than six hundred enthusiasts and cars from all over Europe took part in the event. To be more precise, 686 Saab fans registered for #intsaab2019!
"The event is held somewhere in Europe every year," says Merlijn Koopman of Saab Club Netherlands, one of the oldest Saab clubs in the world, with almost 2000 members a growing and active Club for Saab enthousiasts. "It was organized ten years ago in the Netherlands when the Saab Club Nederland existed for fifty years." The sixtieth birthday is therefore also celebrated in the Netherlands.
Why do people fall in love with a Saab? "It is a special car with an enormous history," says Koopman. "Saab started as an aircraft manufacturer, but after the Second World War it stopped and they had to do something else to earn their money. Then they started to build cars. They continued to number: the last aircraft was Saab 91, the first car was a Saab 92."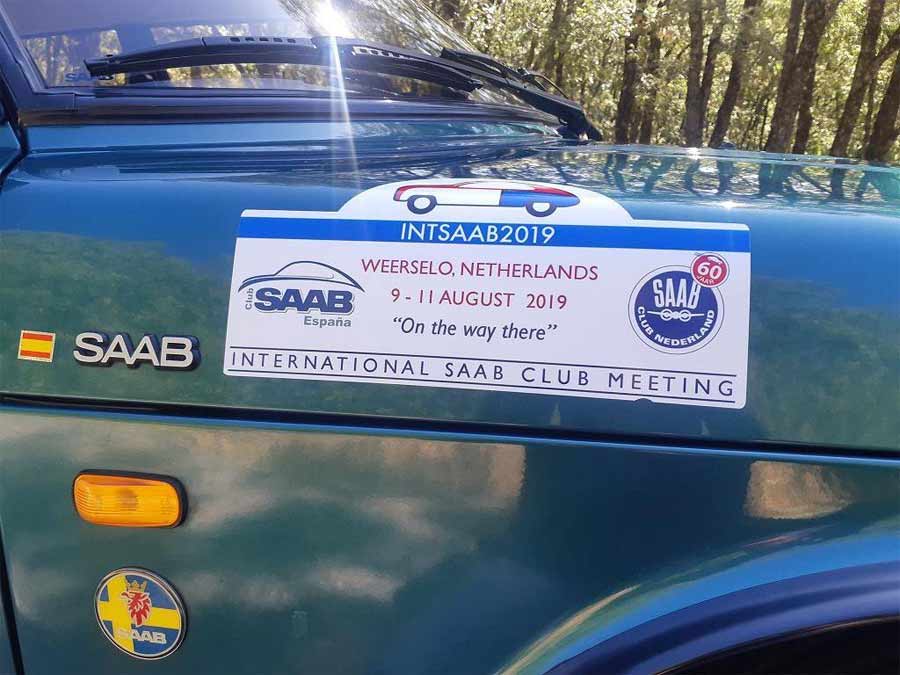 Saab lovers come to Weerselo
"It is a major brand with history that people are proud of. It is a safe car. Not a car that you just drive: it is a conscious choice. Everyone you speak drives Saab because they have a certain feeling about it."
On Friday the participants arrived at the site in Weerselo. Saturday was all about activities at Twenthe Airport and today on Sunday there is a spare parts market.